With the Premier League heading into the international break after eight weeks of the season in the books, where do we stand?
[ MORE: Watch full PL match replays ] 
We have a three-team tie atop the Premier League table, some giants struggling and minnows over-performing.
Considering all of that, the staff at Pro Soccer Talk got together to have a little chat about the key storylines in the PL in the opening months of the 2018-19 campaign. Feel free to get involved and answer the questions in the comments section below.
---
Eight weeks in, three teams sit atop the Premier League table level on points. Who has impressed you most so far: Liverpool, Man City or Chelsea?
JPW: At the moment I'm going with Chelsea. I still think Man City and Liverpool will be the top two, but the way Chelsea have settled under Maurizio Sarri (who only arrived in mid July) has been astonishing. Of course, it helps when Eden Hazard is in the form of his life, but Chelsea are close to being the most aesthetically pleasing team, just behind City, to watch in the Premier League. Fantastic start and they've played Arsenal and Liverpool, but big tests are coming up.
Dan Karell: I'm going to go with Chelsea as well. Sarri's somewhat "late" arrival, just a few weeks before the start of the season, put the team behind the eight ball, but Eden Hazard has responded to the new manager and is truly living up to his potential as one of the world's best players. Man City and Liverpool's starts have been impressive, but in a way, it was expected. The scoreless draw on Sunday was that of two teams who respected each other too much to be too risky.
Nick Mendola: That's a tricky one. Chelsea of course came out of the gates slowly with a new manager but has looked as consistent as Man City. I mention those two because when firing Liverpool has looked sensational and a cut above even last season's champions. That said, that's been a function and a flaw of the Reds under Jurgen Klopp, and Man City has to be considered the most impressive considering that, even with a tame schedule, they've done it without Kevin De Bruyne and with several players still finding their paths.
Kyle Bonn: Manchester City has still impressed me the most. As Nick said, Liverpool is the most fun, but they still have too many highs and lows. City remains consistent, and impressively so. Chelsea is there, but I'm still not convinced Sarri's re-positioning of N'Golo Kante is the right move long term.
---
Should Jose Mourinho remain in charge at Manchester United? And here's the key question: can he turn things around?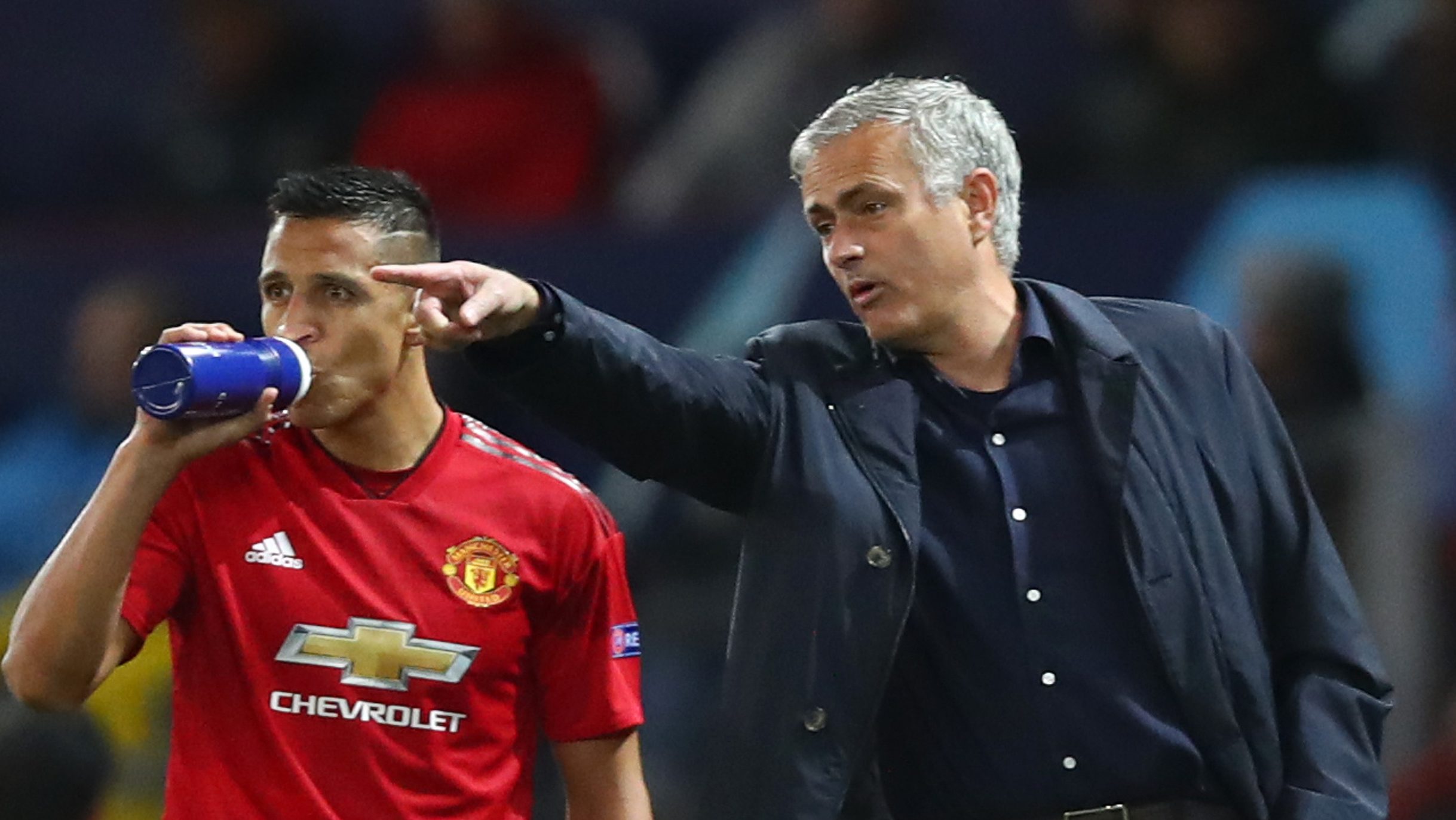 JPW: I think he should stay in charge. At least until the January transfer window. If United can hang in and around the top four until early 2019, getting in key defensive reinforcements will be key to how successful this season will be. I think Mourinho has caused his own problems, for sure, but his players are clearly under-performing and there's only so much you can do as a coach. Not being backed in the summer transfer window clearly upset Mourinho and changes are need at the top of the pyramid if United will get back to challenging for titles each season. Ed Woodward has a lot to answer for and will likely back Mourinho in the January transfer window. The key thing Mourinho needs to do is to let the shackles come off his team. They aren't a very good defensive team but they can hurt opponents going forward. His style as a coach is often too pragmatic, which is okay away from home against top six opponents. But against lesser teams they need to take games by the scruff of the neck early on. Things change very quickly in this game.
Mendola: Pretty convinced that Mourinho's job hinges on how he looks against Ronaldo/Juventus in the Champions League and the derby. The whole mess is not entirely his fault but it's going to rest on his shoulders due to his disposition. In that sense it is of his doing. A side by side comparison of Mou at Man Utd and Klopp at Liverpool doesn't separate the two by much, but Klopp gets the PR side. He put on Mane and Firmino on blast after losing to Napoli and few cared. Mourinho took a swipe at McTominay and Rashford after a win over Newcastle and took some abuse. Yes the latter two are from the island, but you get the idea.
Karell: I really think it's only a matter of when, not if, Jose Mourinho is sacked at Man United. He's lost the senior members of the dressing room and I heard a great point about him in the past, he always had senior or talented players willing to carry the team for him and push the teammates on to work harder. He had that at Chelsea with John Terry and Frank Lampard, had it at Porto with Carvalho and Deco, and at Inter with Eto'o, Zanetti and Wesley Sneijder. But things haven't been the same for Mourinho since he had a falling out with Pepe and Sergio Ramos at Real Madrid, and then again at Chelsea he lost the dressing room. Man United can surely play better than they've been playing, and kind of like Arsene Wenger's last few years at Arsenal, there's this air of uncertainty over Man United that keeps everyone wondering when the other shoe will drop. I would be shocked if Mourinho makes it to the end of the season.
Bonn: I'm firmly convinced Mourinho is tearing down Manchester United more than he is building them up. Even if they experience a temporary return to form, he is not the man to take this team forward. The locker room is a mess, and there is no cohesion at all. Paul Pogba's a world class player, and just like I'm not convinced Kante is being used properly at Chelsea, a manager's job is to get the most out of their best players, and moving them to uncomfortable positions doesn't accomplish that. Mourinho needs to be replaced at Manchester United. I predicted before the season he'll be the first PL manager fired, and I'm sticking to that.
---
And what about the teams in north London. Both are just two points off the top spot. Spurs have struggled, Arsenal is surging. Who finishes higher in the table this season?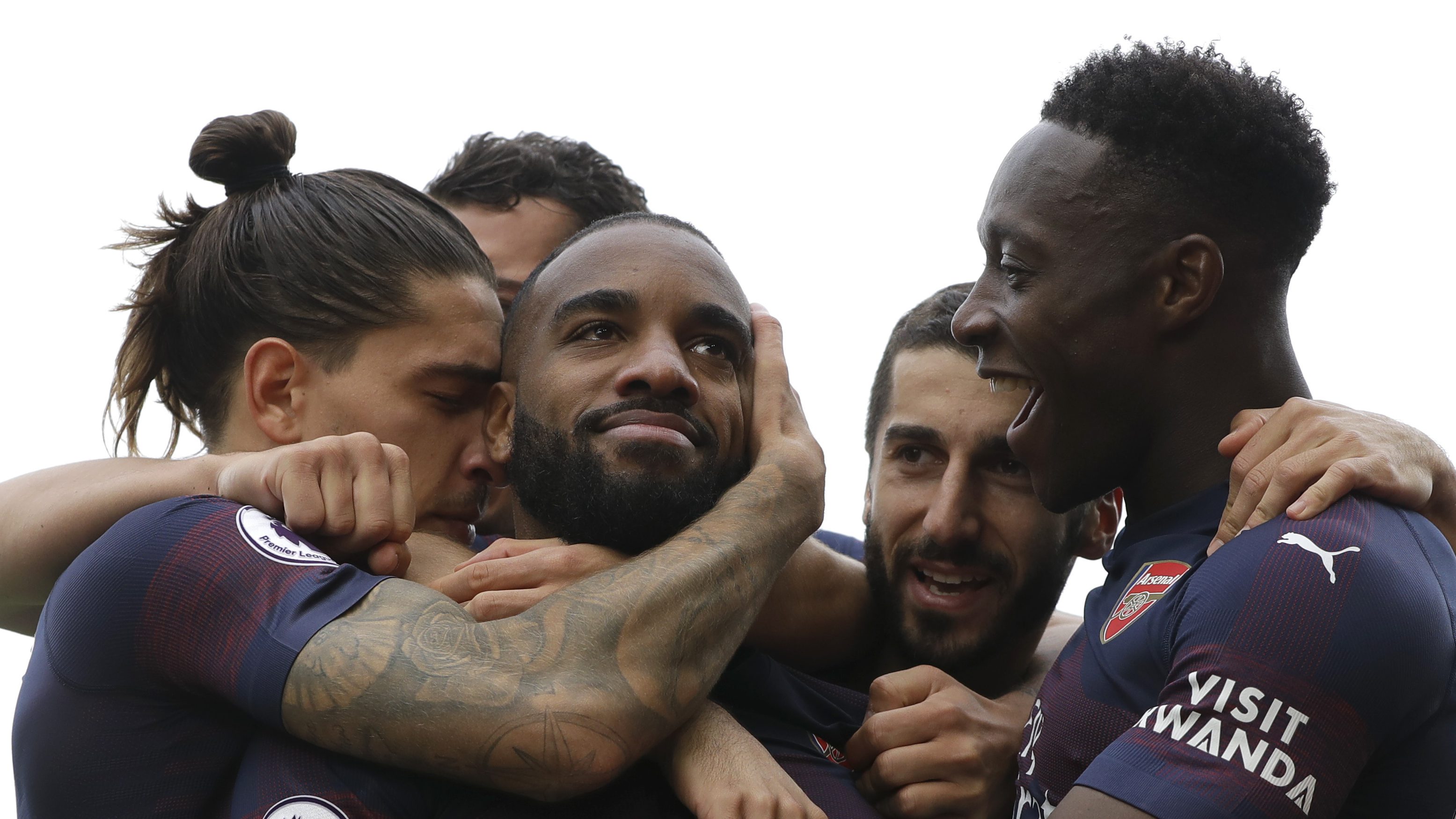 JPW: It is going to be very tight between these two. Spurs' eventual move to a new stadium may give them a slight edge towards the end of the season, but there's no doubt Arsenal is ahead of where we thought they'd be at this stage of the season. Unai Emery is on a long winning spree against teams they should be beating, but I think if Arsenal played Man City and Chelsea now, instead of in the first two games of the season, they would give a much better account of themselves and maybe nick a few points. Spurs' squad has been stretched and they've yet to hit top form, but they've had their joint best-ever start to a season in terms of the points tally. Pochettino isn't happy, but another top four finish would be a great season given the distractions of playing at Wembley again and not signing a single player in the summer. I think Spurs may just pip Arsenal, but I'm not sure if that will be to finish in the top four. Liverpool, Chelsea and Man City are guaranteed, then it's Man United, Arsenal and Tottenham fighting for fourth. The top four race will be a really tight one this season and if Aubameyang and Lacazette can keep scoring plenty of goals, Arsenal could surprise everyone.
Bonn: I still believe Tottenham is most equipped to handle the full season and will finish higher, but Spurs' defense has to be sorted out sooner rather than later. The most recent league results don't tell us much, with clean sheets over Cardiff and Huddersfield Town. The injuries will subside and Eriksen will return, so I'm not terribly worried about the attack. Arsenal looks solid under Emery's leadership, and the Aubameyang/Lacazette partnership is one the club will look back on fondly, but this season, Spurs will win out.
Karell: Regarding North London (is Watford not part of this convo!? Haha), I agree with Bonn. Tottenham has the talent and has proven it can finish high in the Premier League table, but the injuries to key starters have taken a toll. Meanwhile, Arsenal has taken care of business against less talented sides but is 0-2 against teams that finished in the top six last season (defeats to Chelsea and Manchester City to open the season). We won't know until December, when Arsenal plays Liverpool, Tottenham and Manchester United in a 30-day span whether Arsenal is truly back in the top-four picture. 
---
Which players and/or team has surprised you the most so far this season?
JPW: I'm going with Bournemouth. I didn't see this coming at all but the belief those players have in their manager and in each other will carry them a long way and young David Brooks looks like yet another bargain buy from Eddie Howe. King, Wilson, Fraser and Brooks are ripping teams apart and they're sticking steadfast to their high-pressing philosophy. I seriously believe they can "do a Burnley" and finish in the European spot. And the player that has surprised me the most has to be Jorginho. I knew he was good, but I didn't think he would be this good in the Premier League. He has totally reinvented the way this entire Chelsea team plays and I wonder if that would have been the case had he gone to Man City. Probably not. Smart move from him to stick with Sarri and lead Chelsea's title charge.
Bonn: I'm with Joe in that Jorginho has impressed mightily this season. It's so so difficult to come into this league and make an immediate impact like Jorginho has (just ask Naby Keita), and he has done so well, everyone has forgotten Sarri pushed the best defensive midfielder in the world to a new role to make room. It's quite an achievement, and a big reason why Chelsea is where it is. As for impressive teams, mine has to be Wolverhampton. It was obvious during the Championship last season that they had staying power, but to come out and look this impressive has been a joy to watch. They not only look like they can fight for their lives, but they truly look like they belong, even in matches against the big dogs. Nuno is a manager with no fear and it trickles down to the rest of the group.
Mendola: I'm most surprised by Bournemouth, though I'm opt for Wolves and in particular Raul Jimenez. The 27-year-old is a hold-up man more than a finisher, but he does the job so well (El Tri's answer to Olivier Giroud). Nuno Espírito Santo has marshaled his unit into a remarkably smooth transition into the Premier League, and I was wrong to doubt it.
---
Any teams, star players or new signings who have been totally disappointing so far?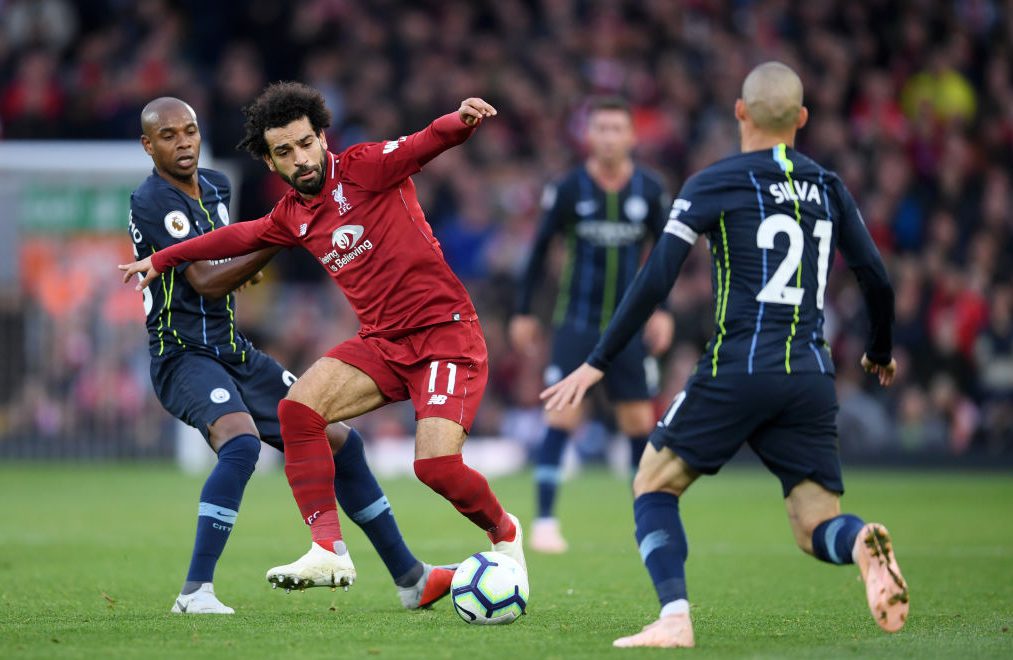 JPW: I've been disappointed with Mohamed Salah. I know, I know. It was always going to be tough to replicate his form from last season but he just seems to be getting very frustrated with himself when he misses chances. There is so much expectation on his shoulders and given the offensive struggles of Mane and Firmino, the pressure will only increase in the coming months. I've also been a little disappointed with Tottenham, as has their manager Mauricio Pochettino. Somehow they're only two points off the top but they haven't played well at all.
Bonn: I've been quite disappointed by Harry Kane to this point. Tottenham has been dealing with a number of key injuries, but the one that could hurt them the most is the one they insist isn't an issue. It's quite clear Kane's ankle is not 100 percent, and he has failed to prove as dangerous as he has been in previous seasons. His shooting numbers are wildly lacking, and the goals have fallen off as well. Kane is a player Spurs need to have any kind of success not just this season but beyond as well, and his poor form has to turn around for Spurs' season to be anything worthwhile.
---
And which teams are you worried about in terms of the relegation battle?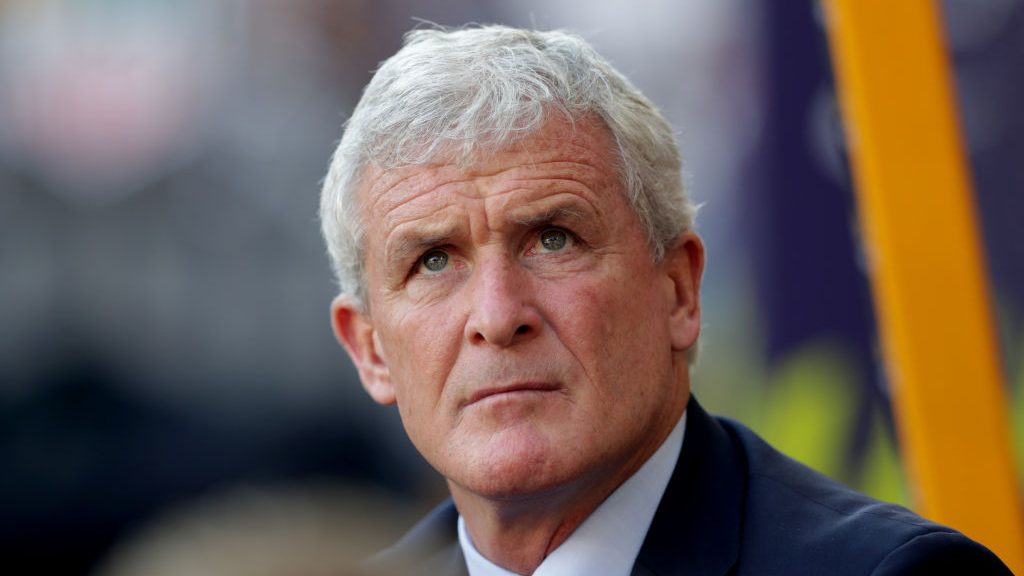 JPW: Cardiff City and Huddersfield were the preseason favorites to go down and I haven't seen much to change my view on that. Both teams struggle to score goals and that is always a recipe for disaster. Fulham and Newcastle also seem very susceptible to going on long runs without a win which can erode confidence quickly. Southampton will also be down there again after their failure to strengthen their team substantially over the summer. The main plus for teams in the relegation battle this season: both Cardiff and Huddersfield are quite bad and will likely occupy two of the three spots.
Mendola: The relegation battle will have a smaller tent this year. Cardiff and Huddersfield need massive reinforcements in January, and Newcastle has to hope its relenting fixture list leads to a number of wins before Boxing Day. Southampton and Burnley also represent concerns.
Bonn: I'm slightly worried about Fulham this year with regards to the drop. Slavisa Jokanovic has been praised for sticking to his guns even with the knowledge that his playing style might not translate to immediate success in the top flight, but it is bordering on stubbornness now. The team is not talented enough defensively to play that way sustainably, and a number of the reinforcements brought in this summer have been massive disappointments – I'll mention Alfie Mawson and Calum Chambers by name, as the two have just been terrible. As there was last season in the Championship, there will be improvement as the season progresses for Jokanovic's group, but will it be enough? With the poor matchups against better teams, Fulham has little room for error against sides they should be beating, and every slip against bottom-half teams leave them closer and closer to danger.