There are still so many questions which need to be answered when it comes to the U.S. men's national team.
[ MORE: USMNT have an identity ] 
One year to the day since they lost in Trinidad & Tobago and failed to qualify for the 2018 World Cup as a result, interim head coach Dave Sarachan is preparing his team to play two friendlies against Colombia and Peru over the next week and he has two friendlies against England and Italy in November to see out the calendar year.
With so many changes in terms of the player pool, no permanent manager and a new GM in Earnie Stewart getting to grips with his role, it will be intriguing to see what happens to the USMNT over the next 12 months.
Below our writers discuss the key issues facing them right now and what is on the horizon for the Stars and Stripes.
---
It is one year since the disaster in Trinidad & Tobago which ended the USA's 2018 World Cup hopes. How would you sum up the past 12 months for the USMNT after that huge shock?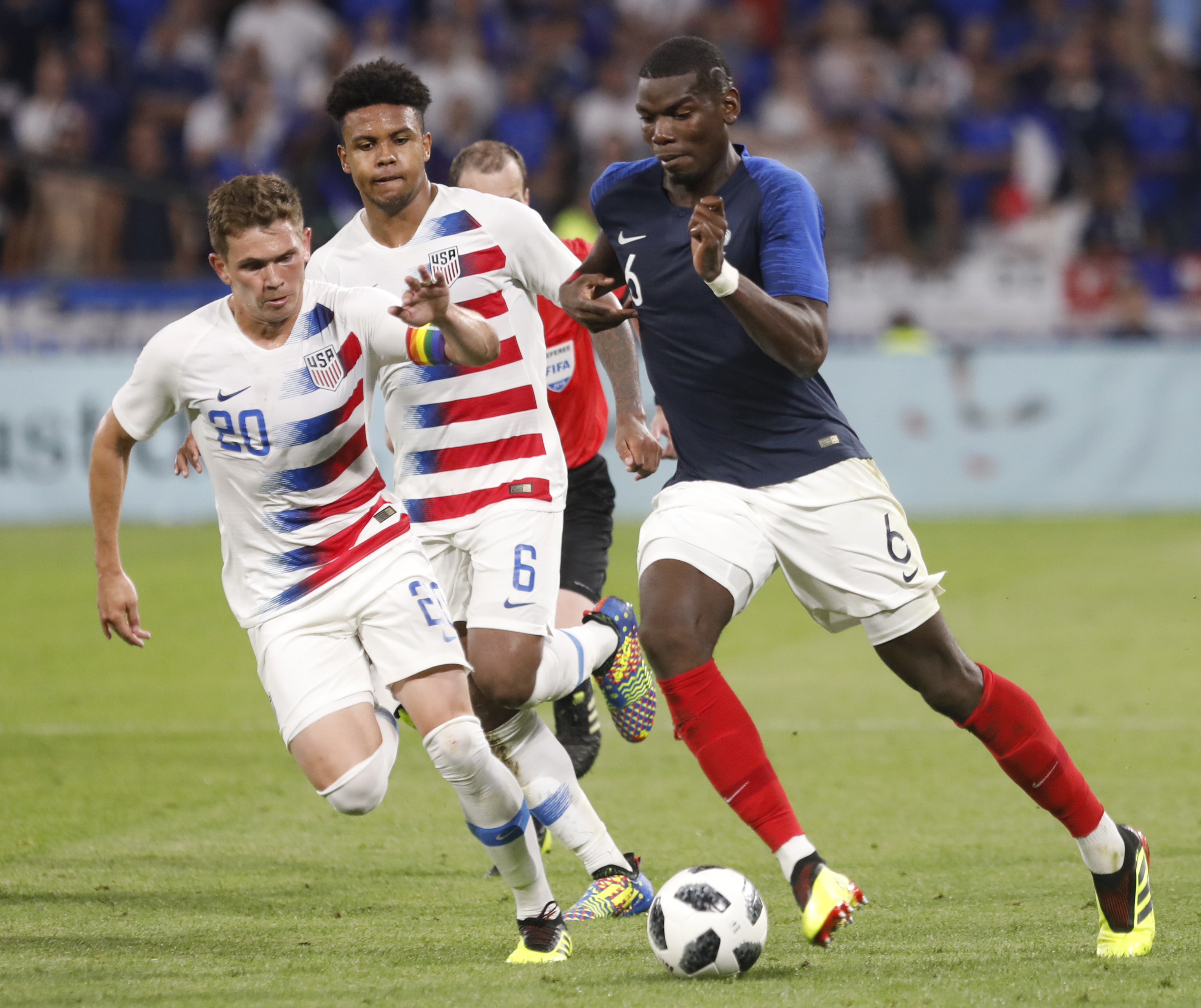 NICK MENDOLA: It's difficult to sum up the last 12 months because there's a new level of scrutiny to everything the federation does regarding the USMNT. Frankly, the failure of the team in qualifying has opened the door to all critiques, from reasonable to absurd. The ensuing "This is fine meme" reactions from admin, to the presidential election, to a World Cup of "What if Christian Pulisic was on our TV screen?" and the subsequent coaching search has been surreal. At best, it's been an unusual time. At worst, it's exposed a rudderless and stubborn hierarchy.
JOE PRINCE-WRIGHT: I agree with Nick. The fact it has taken this long to appoint a new head coach borders on gross negligence, while the pain of watching a World Cup without the U.S. was extreme. Christian Pulisic leads the young bucks trying to restore pride in the program and I think Weston McKennie, Tyler Adams and Tim Weah will be around for quite some time. However, there's a lingering feeling that Oct. 10, 2017 will go down as the date where we look back and say that is where U.S. Soccer lost its way a little. I hope I'm wrong but it will take a lot more than a few friendly wins and a decent performance at the Gold Cup next summer to turn this around.
DAN KARELL: I think it's been an incredibly disappointing last 12 months. U.S. Soccer CLEARLY had no plan in place for missing out on the World Cup, and delaying any potential coaching hires until a new president was elected in February, then until the World Cup rights had been awarded for the 2026 World Cup, and then again after hiring a MNT GM in Ernie Stewart is a mistake, especially if they end up with a coach from MLS, which at this point looks most likely, unless the jokes about Jose Mourinho actually comes true. Last December, U.S. Soccer could have hired one of the many qualified domestic coaches available, at least to coach through the Gold Cup if not through the next World Cup, so that there was some sort of plan in place. Instead, the next national team coach has missed 12 months of chances of getting to know the next crop of players, seeing them up close and how they interact with one another on the field, as well as perhaps better handling the Christian Pulisic situation, which has gone from understandable at first to questionable now. At this point, they might as well go with Sarachan.
KYLE BONN: There's been some good, some bad, and some frustration. The introduction of the new faces has been a comprehensive success. The national system has flushed out some bright and promising talents that a year ago would have struggled to see time amongst the high-leverage matches and retreading of old veterans. The young players were already on the radar of those in the national system obviously, but the showcasing of Weston McKennie, Josh Sargent,Timothy Weah, Tyler Adams, Marky Delgado, Antonee Robinson, and many others to the fans and giving them time to prove their worth has been invaluable. However, the lack of direction without a permanent head coach has been baffling. While the players begin to prove how they can fit in to the future, there has been a massive void left unfilled in a position that will shape the program's future. Until that happens, it's impossible to label the aftermath of the disappointment a success.
---
Heading into this international break, what do you want to see from this squad?
MENDOLA: Frankly, given the absences of the best players, I just want to see players take their chances by the scruff of the neck. And goals. I want to see goals.
KARELL: I don't really have any expectations, I just hope no one else gets injured and players build some chemistry. So I guess on that basic level, those are my expectations. But there's just this air of uncertainty over the whole MNT program and I don't know what to think until a coach is hired.
JPW: Have to agree with Nick and Dan. Expectation levels are so low that a lot of USMNT fans aren't too bothered win, lose or draw right now. That is not a good thing for the program overall. I'd like to see the veterans (Michael Bradley and Brad Guzan) integrated back into the lineup and I'm intrigued to see exactly what impact that has on these young players.
BONN: With a number of promising youngsters injured, it's going to be hard to draw too many conclusions from the current crop. I would like to see the veterans provide some insight to the young guns, and I would like to see the two groups mesh as well as possible.
---
With so many of the USMNT's top youngsters going down with injuries for this camp – Pulisic, Adams and McKennie are out  – are you buying into the reports regarding the commitment levels to the national team, which were mainly focused on Pulisic?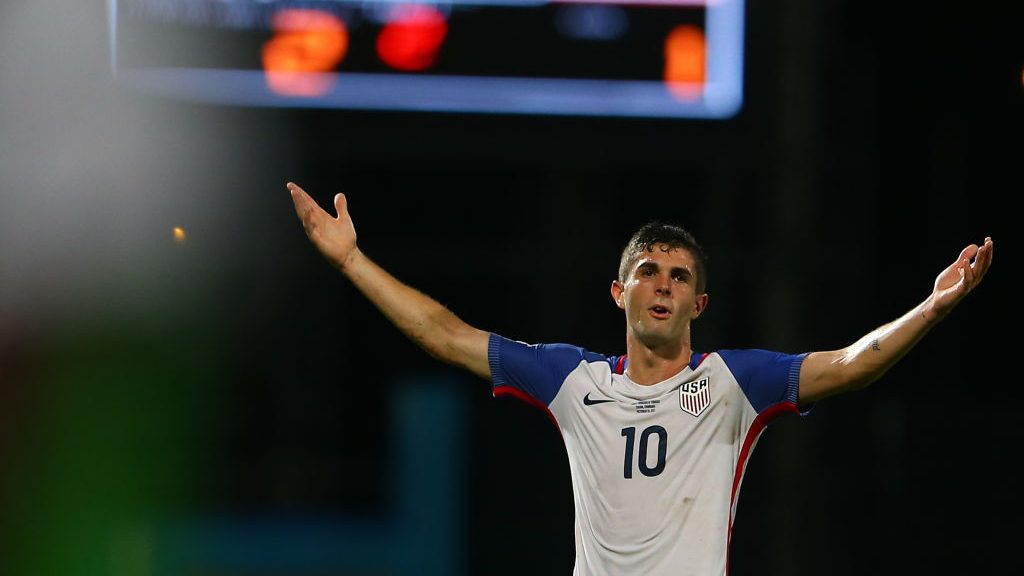 MENDOLA: I am not concerned about this, unless there are those saying the same things about all of the programs around the world. For example, allegations aside, Cristiano Ronaldo is still absent from Portugal despite Nations League matches. While chemistry matters, the next tournament that matters is the Gold Cup. That's rarely been an all hands on deck event anyway. So let's not hold Pulisic to a standard we didn't expect from Jozy Altidore and Tim Howard before him.
JPW: Pulisic is a rare case in all of this. If he calls you and says he needs a rest, you rest him. Just like England, Argentina and Portugal would do with Harry Kane, Lionel Messi and Cristiano Ronaldo respectively. At this point, Pulisic is vital to the USMNT and you need to bend over backwards to make him happy. That said, he doesn't seem like he has any real ego at all and he is a team player who always enjoys playing for the USMNT. The fact he has only been in one camp in the past 12 months is more about untimely injuries and the need for a rest than anything more sinister. I think the one thing we can say about these young U.S. players is that they're committed and fight for the jersey. At this point, what more can you ask for?
KARELL: At this point, there's nothing you can do if these are actually injuries keeping the players out. But I do think in retrospect, the USMNT made a mistake not constantly calling in Pulisic to camps. I know he is still a young man but precisely because of that, I think he could have handled constant call-ins more than a veteran could. Instead, they made excuses every call-up except for the one in May in which Pulisic, tired after a long season, was kind of forced to play. Since then, the relationship has been bad between the federation and his family. Perhaps that could have been avoided with regular call-ups before the May/June games. That was the more appropriate time to give him a rest. rudderless and stubborn hierarchy.
BONN: Absolutely not. The international matches that Pulisic has missed in the past were all valid excuses. Whether he needed to focus on his club situation or just flat out rest after a difficult season, Pulisic is doing what is best for him, and when it comes to the superstars in a low-leverage time period for the international squad, what's best for Pulisic long-term is also what is best for the national team. I'm not worried about his commitment to the national team one iota, nor am I worried about that from some of those who suffered injuries. It's impossible to judge something like that until matches of higher leverage roll around, and I have not doubt they will bring their best at that time.
---
Who would be your choice to come in as the new USMNT head coach? And why?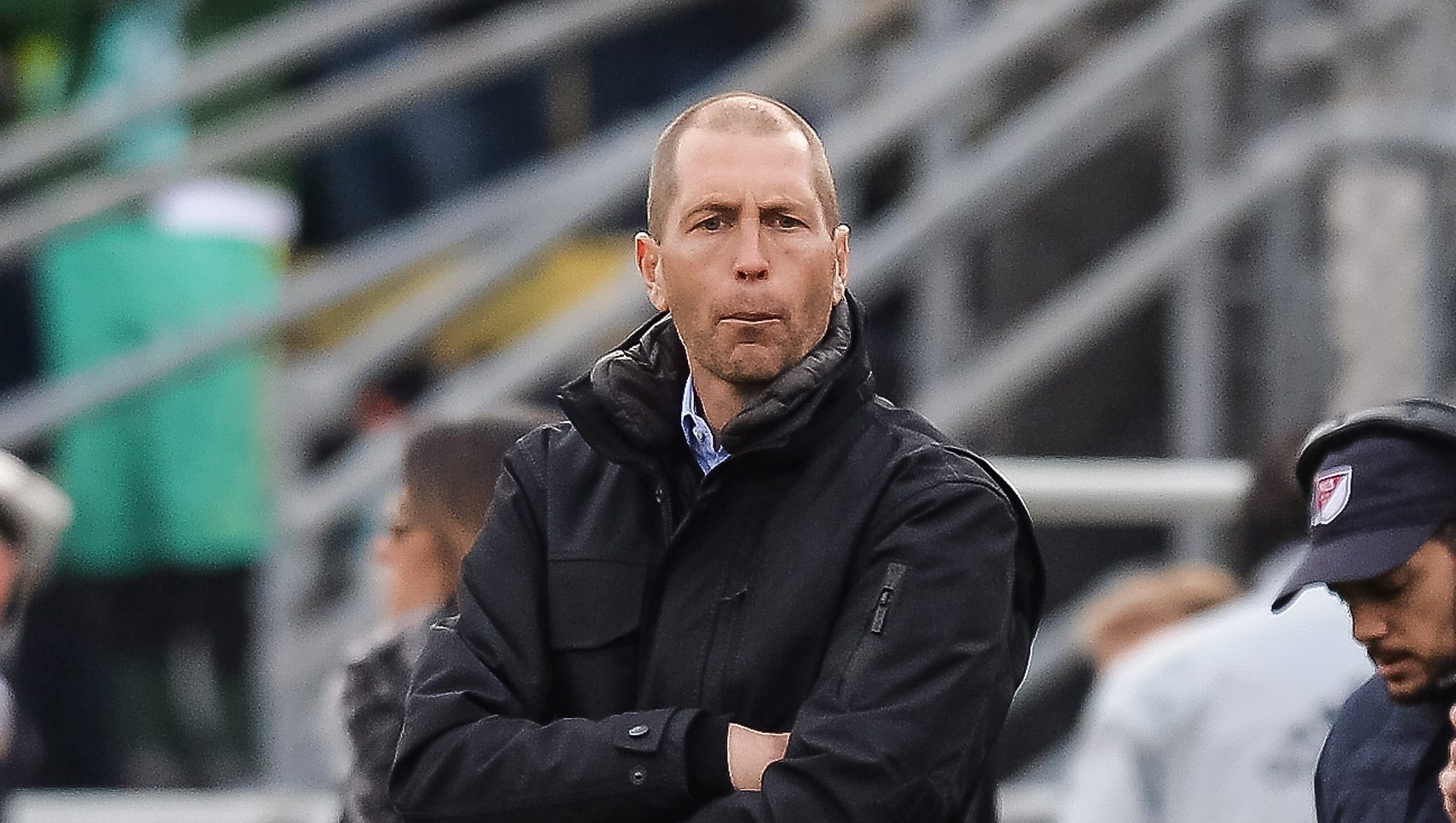 MENDOLA: It's difficult to answer who I want without knowing the marketplace/demand. If I'm limited to MLS coaches and those who've already managed internationally and are on the market, then Peter Vermes and Tata Martino top my list. But with the US Soccer budget and theoretical acclaim, I'd much rather have a boss with active connections in top leagues, high level experience in player and program development, and political savvy. I'm not saying there's a Carlo Ancelotti out there, but I bet there is…
KARELL: If it's not going to be Dave Sarachan at this point, then I'd prefer to see either Oscar Pareja or Gregg Berhalter get it. Both were terrific players who carry that important clout in the locker room, and both have proven to be good man managers and tacticians for their clubs. Of course, it's a different game at the international level because coaches don't have time to implement tactical structures, so it may be best to get someone who will be pragmatic with the resources available.
JPW: Gregg Berhalter. With his brother Jay involved high up in U.S. Soccer and given his relationship with Stewart, this is a very good fit. It helps to work with people you like and know in order to get results. Aside from those factors, Berhalter has worked wonders at Columbus considering all of the issues that franchise has had off the pitch. He develops young players and has a clear identity which is based on a solid defensive unit. That sounds perfect for the identity the USMNT are trying to create with this young team. Sarachan should be in the running, so too should Jesse Marsch and Peter Vermes, but the latter two have pretty cushy gigs right now and Sarachan will likely get a position within U.S. Soccer somewhere after his stint as interim boss is over.
BONN: In an ideal world, I would absolutely love to see Tata Martino run the US national team, but that seems highly unlikely given his own personal interests. I also think seeing Jesse Marsch come back and coach the national team would be much more successful than any other in-house choices, but again he's unlikely having just taken a job in Europe. I think I think Gregg Berhalter makes the most sense, even if he's somewhat underwhelming.
---
Do you feel confident that this young squad can develop and become a dominant force in CONCACAF and make a splash at the next two World Cups?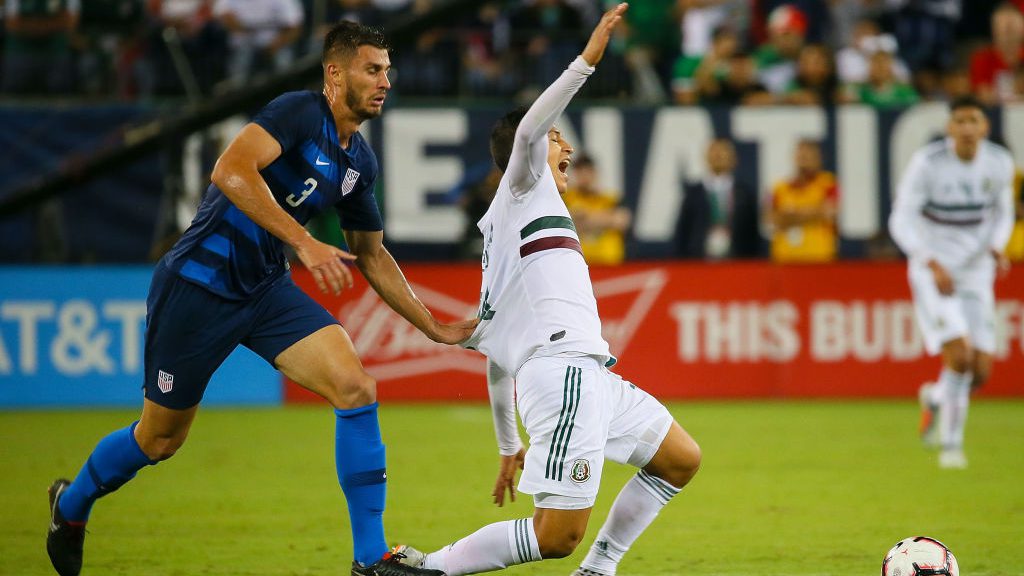 JPW: I am unsure. There's no doubt there are several talented youngsters playing at top clubs across Europe and in some of the best leagues in the world, but how will they all develop over the next 4-6 years? That is impossible to predict but I think the U.S. will see increasing pressure from Panama, Honduras and Costa Rica, just like the did in qualifying in 2018. Their players heading to MLS has helped them catch up with the U.S. and Mexico has moved on to a whole other level. Hot take: I think if the U.S. reaches the next World Cup it would be a massive success. Anything else in 2022 would be a bonus. Not qualifying isn't as unlikely as you would think…
MENDOLA: Yes. Mexico is in a golden generation but so, too, should the U.S. if it doesn't try to placate stakeholders at the expense of courting top talent. And the Jonathan Gonzalez embarrassment can never happen again.
KARELL: I honestly don't feel very confident right now. With some of these guys, there's a lot of potential but also unrealized talent. Wil Trapp is a good player, but at 25 now, I expected him to be in Europe or playing at a higher level than staying in his comfort zone with the Crew. And it showed against a half-hearted Brazil team, who walked all over the Americans last month. This team, while it has a high ceiling, is not anywhere close to reaching it. Perhaps it could get there in 2-4 years, but I need to see some improvement across the board. Think faster, play faster.
BONN: I don't see why not. The performances the last year with almost exclusively youngsters and new faces have been promising, so with a mix of vets and a permanent head coach, there's no reason they can't. It took a one-in-a-million perfect storm to keep them out last time, I think they'll be back in the mix this cycle.
---
What is the one thing you'd like to see the U.S. Soccer Federation do over the next 12 months in terms of helping the USMNT? What can the leaders do better?
MENDOLA: Leaders can let Stewart hire who he wants and largely get out of the way. That's over simplifying, but now I'm really fired up!
KARELL: I'd like US Soccer to make a hire already for MNT coach and give that coach autonomy to watch current and potential players, hold mid-week training camps to get to know players, and have two distinct tactical systems, one for the gritty, rough and tumble CONCACAF (Big Ten) region and another for European opponents and the World Cup (SEC). Did I get my college sports analogies correct?
JPW: Echoing what Nick and Dan said, they need a new coach and they need him now. USSF needs to let Stewart and his coach get on with things on the playing side and assess things in late 2019. Only then will we really know if the USMNT is on the right path. The main focus for USSF has to be talent identification and making sure they don't miss out on snapping up the best dual national youngsters who are eligible to play for the USMNT.
BONN: They need to not only hire a coach, but implement a plan that runs up and down the food chain, so everyone is on the same page. And be transparent! Let the public know exactly what this plan entails, what's the drawback from letting fans in the doors a bit? It's hard to see where that hurts the setup.
Is now the right time to reintegrate veteran players like Brad Guzan and Michael Bradley? If it is, who else should return to the squad in November for the games against England and Italy?
MENDOLA: Bradley? Yeah for sure, although he's had an adventurous season as a center back/center mid "save this disaster because you're the captain" at Toronto FC and returning to the national team to face scrutiny may somehow be a respite for him. Guzan I don't entirely get. He's experienced and can provide a guiding hand but if this is about playing time i don't really get it. Has he clearly shown he's above the level of any of the young bucks they could drop between the sticks? If he's there to be the "break glass in case of emergency" then okay.
JPW: I'm with Nick. Bradley makes sense but I think Steffen has been superb for the USMNT whenever he's played. Bradley was always going to return and I'd expect to see Altidore and Ream return in November. Long-term, those three and maybe Fabian Johnson and Danny Williams could return to the fold but that's about it. The youngsters deserve to be trusted.
KARELL: Sure, why not. The veterans have been exiled from the MNT for the last 12 months, deservedly so since they suffered a disgraceful fate that condemned the US to sit on the sidelines this summer. But at this point, it's not a bad idea to get Bradley, Guzan, and other vets like Alejandro Bedoya, Jozy Altidore, Fabian Johnson and Danny Williams so the young guys can see what the level they need to aspire to is every day in MNT practice. At this point, it's hard to say who should or shouldn't be in the squad because the games don't matter and there isn't a permanent a coach yet. I would lean towards giving most of the spots to younger guys but Sarachan can invite some veterans, even MLS vets, to help guide the youngsters.
BONN: Yes, for sure, but the need for a head coach remains. It's hard to see the team ramping up its preparedness no matter who is in the squad if there's nobody leading the ship. The vets should be allowed to help the kids fully integrate, but without true leadership it will be an uphill battle. Make that hire!