An especially arduous international break is over, and here's a hard reset as you prepare for this weekend's return of the Premier League.
[ MORE: Sargent moves to Werder Bremen first team ]
Jose Mourinho's latest trip back to Stamford Bridge carries plenty of intrigue, but we'll get to that in a moment.
Is beat-up Liverpool's depth ready for desperate Huddersfield Town?
Huddersfield Town vs. Liverpool, 12:30 p.m. ET Saturday on NBC [ STREAM ]
Sadio Mane, Virgil Van Dijk, Mohamed Salah, Naby Keita. That's not just a list of Liverpool's best players, it's also a few of the Reds who were banged up over the international break.
Jurgen Klopp signed a few players for situations like this, Xherdan Shaqiri in particular, and he does have the boost of a returning Adam Lallana. He insists they'll be good to go.
"At the end, there will be a really strong side wearing a Liverpool shirt going to Huddersfield and then we will see what we can get there."
Klopp's also going against one of his best pals in David Wagner, who needs goals and wins in a hurry. The Terriers are deep in a relegation fight already, and may be getting the Reds at an opportune time.
Can Jose Mourinho get another big win at Stamford Bridge?
Chelsea vs. Manchester United, 7:30 a.m. ET Saturday on NBCSN [ STREAM ]
Well, duh. Do we need to write much under this one? Jose Mourinho's had plenty of success at Chelsea, but needs to start stacking some wins for Manchester United. Five points adrift of the Top Four and seven back of table-topping Chelsea, now's a time for a tactical masterclass and a win at the Bridge.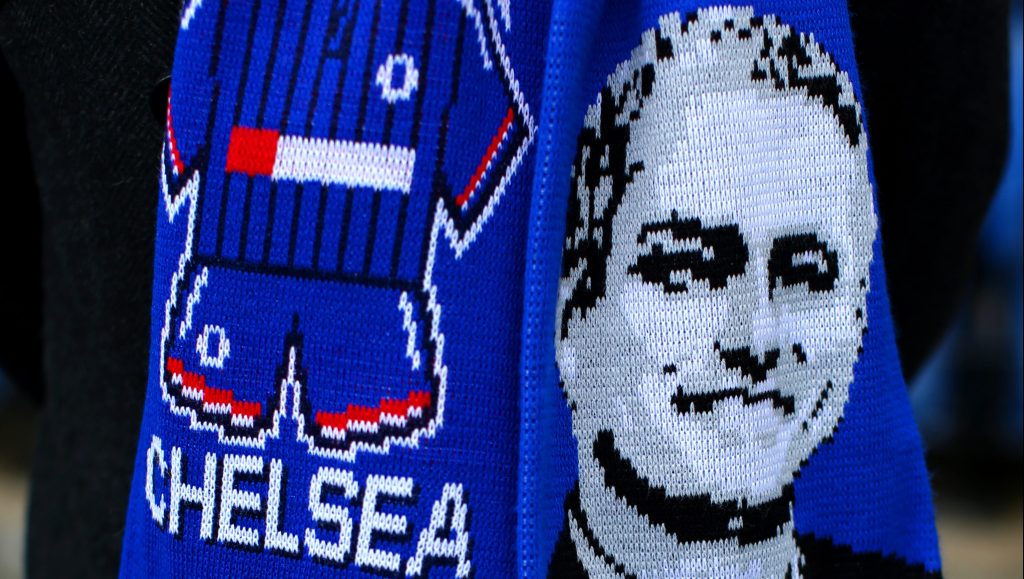 Spurs hope returnees can help win unpredictable derby
West Ham vs. Tottenham Hotspur, 10 a.m. ET Saturday on NBCSN [ STREAM ]
The Irons have had two weeks to stew on a disappointing loss at Brighton, but all will be forgotten if Manuel Pellegrini leads West Ham past Spurs at the London Stadium.
Spurs defeat of West Ham last season was its first league away win at the Irons since 2014. But this derby is a real "throw out the records" affair, as the venue has been seemingly inconsequential. Spurs will have Christian Eriksen and Mousa Dembele back.
Will good Leicester City turn up to the Emirates Stadium?
Arsenal vs. Leicester City, 3 p.m. ET Monday on NBCSN [ STREAM ]
The Foxes have stumbled a bit too often to be in the Top Four race, and will need to be at their very best against an Arsenal side which hasn't lost since opening the season 0-2.
Which underachiever will emerge happy from Merseyside?
Everton vs. Crystal Palace, 11 a.m. ET Sunday on NBCSN [ STREAM ]
Marco Silva's Toffees have won back-to-back matches to pull into 11th place in the league, five points clear of Palace. Neither expected to be as low as they currently stand. Judging by the way their seasons have gone, a draw where both teams claim they deserved better is coming to Goodison Park for Sunday's only Premier League match.