Maybe he's just new on the job, but a conversation with Canadian Premier League commissioner David Clanachan is like an imperial stout from one of Ontario's many breweries: It gets you buzzing really quickly.
[ MORE: MLS State of Play ]
Sure, the man who knows how to politick, crediting NBC and EA Sports for the uptick in soccer popularity in North America, but it's more than salesmanship for the former Tim Horton's chief operating officer (Tim's is an inescapable Canadian coffee chain).
But in discussing the construction of Canada's new league, there's an unavoidable energy that tracks from the ground up (and there's little doubt their publicity and communications crew has won its mission). From the league's very open trials in seven cities — announcing cut lists after Day One of each — to several other notable announcements, there's an optimism in a new North American soccer league that hasn't been felt in some time.
"You'd think in sports mad North American it should be easy to do, and many have tried but it hasn't worked in Canada," Clanachan says of trying to build a new league. "The bottom line is we took a very different approach. We're building from the community level in everything we've done. You surround yourself with a group of storytellers who really know the game and how it shows that great passion. That's driven by the movement and passion of the spectators. Soccer supporters are there whether their team is in third-last or first. They are all in."
And so when the CPL started with teams in Calgary, Edmonton, Hamilton, Halifax, Langford, Winnipeg, and York, it made sure those fan bases got a different taste of pro sports.
Who had the hardest shot or best agility at the Winnipeg trials? It's all right there. Who made it to the second day of trials in Quebec? Just look at the list. Why did the league choose one uniform designer for all the teams? They'll tell you, plainly.
Transparency is a big claim, but one the CPL has so far embraced in a big way.
"I talk about that incessantly with our people," Clanachan said. "From everything when we announced the league and the league identity, people were blown away with us being very transparent. We believe that to really build it is to take people with you on the journey. It helps people understand who we are and what we want to do. Then it just became about continuing the momentum."
Clanachan has said he dreams of a 2-3 division league with promotion and relegation one day, but is focused very much on keeping his seven teams strong at the start.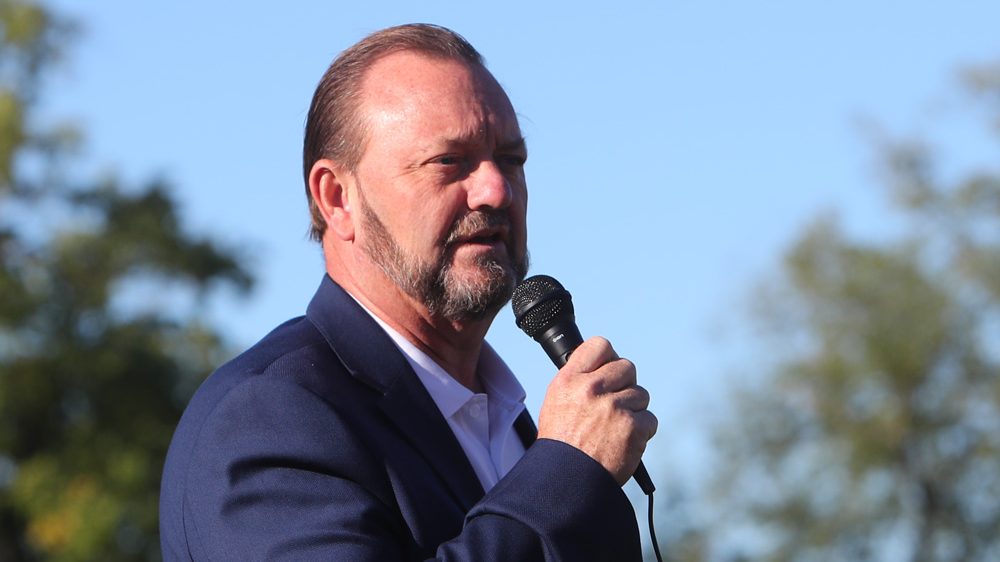 He credits club owners' ownership of the league with helping idea sharing, saying the NBA is a good model for intra-league support.
And he thinks the relative lack of jobs for Canadians, especially in MLS, is only going to help his league start stronger.
"When you look at the entire MLS, there are only four Canadians that are playing meaningful minutes and only 28 total, and that's the largest pro league close to this country," Clanachan said.
Four, really?!?
"That's what our guys are telling me."
I expected him to be wrong, but there are only four Canadians in the Top 200 for minutes in MLS despite three teams playing North of the U.S. border. The number expands to eight over 300, but point well-taken.
And the open trials reflect that. NCAA college stars, MLS draft picks, and players from smaller European clubs dot the open tryout list, and these are just the names hungry to get on the radar of coaches who clearly have their own lists of players.
"Players from Singapore, Japan, South Korea are all getting attention, and they've paid their own way," Clanachan raves. "Two nights ago Canada played Dominica. Our whole staff went. One of the starting forwards for Dominica was at our York trials last week. Dominica's a very small country, let's be honest, but a lot of people want to live in these countries, Canada and the U.S."
And so, it follows that Canada is going to have fan enthusiasm and a decent level when it begins its way into the North American soccer landscape.
"What I took from Tim Horton's is we built it community by community," he said. "When you do it that way, you make a lot of deposits, and they're with you when the withdrawal comes when you want support. And they are there in spades. Because they see you with them every day.
"When these owners came looking for me, I heard two words 'legacy' and 'Canadians.' And that to me was not the typical, 'Well we gotta make money at this.' Because people who go into sport to make money are going into it for the wrong reasons. They've gotta be into it for development of the sport. It rang a true bell. You look at why we're having success: We've haven't kicked a ball yet and people are over the moon. We've sold thousands of season tickets without announcing a roster. And it's all calculated."
The league kicks off in April. The league web site is
canpl.ca
.