This is getting good.
[ ARCHIVE: Premier League club power rankings ]
Five teams sit within two points of the Premier League lead following nine weeks of play, and Champions League midweek action will only raise the potential for tumult atop the table.
And there are a number of eyebrow-raising litmus tests for mid-table sides once we reach another weekend of PL play.
---
20. Huddersfield Town — Scorers of four goals through nine matches, the Terriers were stout but non-threatening against Liverpool. Better needed, and fast, with points for the taking in their next six PL fixtures.
Last week: 20
Season high: 18
Season low: 20
19. Newcastle United — The weekend's loss to Brighton and Hove Albion was the first one in some time which couldn't be written off due to opponent or injury. That the Seagulls were without Davy Propper and still controlled the midfield is not a good sign for Rafa Benitez's punchless attack.
Last week: 18
Season high: 13
Season low: 19
18. Fulham — Fulham has allowed 25 goals through nine matches.
Googles "Most goals allowed in Premier League season." 100, Swindon Town, 1993-94. 
That's history-making pace, Slavisa.
Last week: 18
Season high: 11
Season low: 18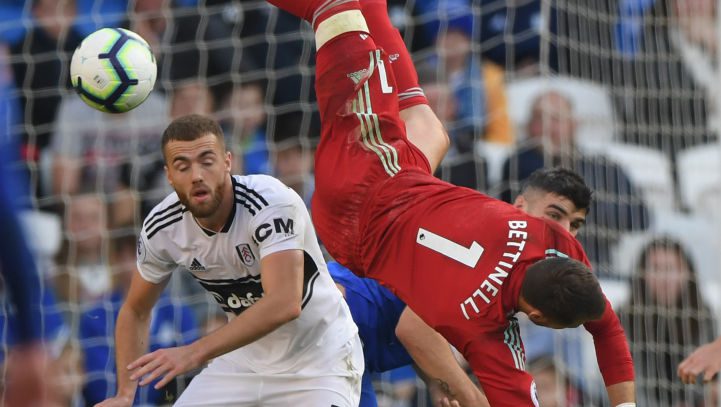 17. Burnley — A week after drawing Huddersfield at home, the Clarets were absolutely worked by Man City. That happens. Chelsea, West Ham, and Leicester are next.
Last week: 13
Season high: 13
Season low: 20
16. Cardiff City — Huge win for the Bluebirds, who clobbered Fulham to show a bit of hope to their supporters ahead of trip to Anfield.
Last week: 19
Season high: 16
Season low: 20
15. Crystal Palace — Three-straight league losses and a slumping Wilfried Zaha have taken the shine off Roy Hodgson's tenure at Selhurst Park. A visit from high-flying Arsenal in next.
Last week: 15
Season high: 6
Season low: 15
14. Southampton — A visit from Newcastle provides Saints an inviting chance to experience breathing room from the relegation race.
Last week: 16
Season high: 13
Season low: 17
13. West Ham United — Andriy Yarmolenko's injury is a concern for an attack which was coming together. Two-straight losses, but a litmus test at Leicester City awaits the Irons.
Last week: 12
Season high: 9
Season low: 20
12. Leicester City — Maybe the most difficult team in the league to read on a week-to-week basis, the Foxes were a bit hard done by after taking a lead at Arsenal. See: West Ham for prognosis.
Last week: 11
Season high: 7
Season low: 13
11. Brighton and Hove Albion — Back-to-back wins have Chris Hughton's men envisioning a run up the table, and a win over Wolves would be wonderful for those ambitions.
Last week: 10
Season high: 9
Season low: 19
10. Wolves — A 2-0 home loss to Watford? We didn't see that coming.
Last week: 5
Season high: 5
Season low: 13
9. Watford — Javi Gracia's men are capable of any result in the book on any given week. Can they built on win at Wolves by getting an expected win when Huddersfield visits?
Last week: 14
Season high: 4
Season low: 14
8. Everton — Three-straight wins on the road to Old Trafford, and a fixture worth circling on Sunday.
Last week: 8
Season high: 5
Season low: 13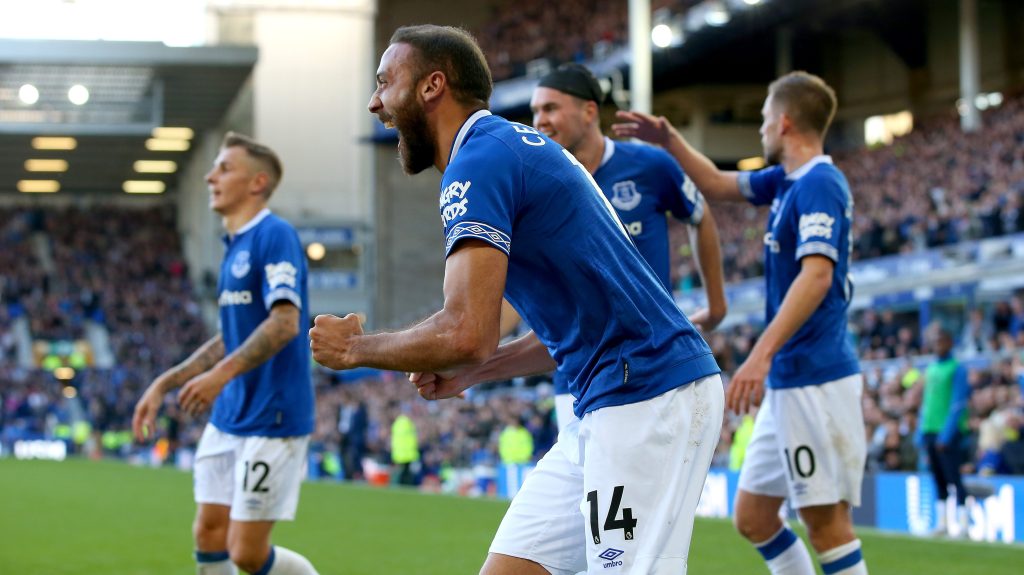 7. Bournemouth — There have been few stumbles this season for Eddie Howe's men, who simply must handle their business at Fulham this weekend.
Last week: 6
Season high: 6
Season low: 12
6. Manchester United — Where's the mentality? That's the question after a comeback win over Newcastle and draw with Chelsea yielded to Tuesday's loss to Juventus. If Mourinho has hold of this crew, it'll be just fine when Everton arrives on Sunday. If he doesn't?
Last week: 9
Season high: 4
Season low: 14
5. Chelsea — The draw with Manchester United keeps Chelsea unbeaten, but the Blues have just one win in their last four PL matches. A trip to Burnley three days after Europa League duty is next.
Last week: 1
Season high: 1
Season low: 4
4. Spurs — Four-straight wins, three away from home and three without conceding a goal. Hugo Lloris and Tottenham are breathing a bit easier and have until Monday to regroup and face Man City.
Last week: 7
Season high: 3
Season low: 8
3. Liverpool — Here's the good news: Liverpool's first "slump" of the year has cost them very little and includes a number of "gut it out" results. Expect the Reds to "get healthy" at Cardiff.
Last week: 4
Season high: 1
Season low: 4
2. Arsenal — A tricky week for the red-hot Gunners, who start a Europa League pair with Sporting Lisbon before visiting desperate Crystal Palace. Arsenal has now won 10-straight in all competitions under Unai Emery since losing its first two matches of the PL season.
Last week: 3
Season high: 3
Season low: 9
1. Man City — Kevin De Bruyne is back, and the Citizens are basically beating back anything in their path. A trip to Tottenham is next.
Last week: 2
Season high: 1
Season low: 2