The calendar is turning to 2019, so who have been the best players in the Premier League since New Year's Day?
[ MORE: Liverpool rips Arsenal | Spurs shocked ]
We asked our staff to search their hearts and search their minds a la Bryan Adams to find their PL Best XI from the second half of the 2017-18 season and the top half of 2018-19.
Here are the results.
---
Joe Prince-Wright (4-3-3)
Goalkeeper: David De Gea
Defenders: Kieran Trippier, Toby Alderweireld, Virgil Van Dijk, Andrew Robertson
Midfielders: Kevin De Bruyne, David Silva, Christian Eriksen
Forwards: Mohamed Salah, Harry Kane, Raheem Sterling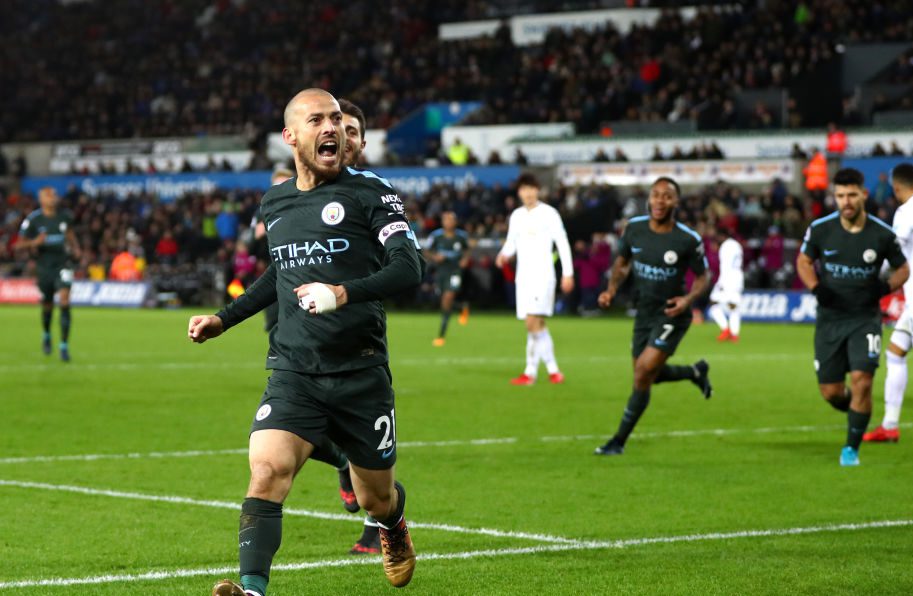 ---
Nick Mendola (3-4-3)
Goalkeeper: David De Gea
Defenders: Virgil van Dijk, Aymeric Laporte, Marcos Alonso
Midfielders: Fernandinho, N'Golo Kante, David Silva, Christian Eriksen
Forwards: Mohamed Salah, Harry Kane, Pierre-Emerick Aubameyang
---
Kyle Bonn (4-3-3)
Goalkeeper: Ederson
Defenders: Kyle Walker, John Stones, Virgil van Dijk, Andrew Robertson
Midfielders: Fernandinho, Eden Hazard, Raheem Sterling
Forwards: Harry Kane, Pierre-Emerick Aubameyang, Mohamed Salah
---
Dan Karell (4-3-3)
Goalkeeper: David De Gea
Defenders: Kieran Trippier, Virgil Van Dijk, Toby Alderweireld, Ben Chilwell
Midfielders: Kevin De Bruyne, Fernandinho, David Silva
Forwards: Mohamed Salah, Harry Kane, Pierre-Emerick Aubameyang