We are bringing a bit of science to our Major League Soccer power rankings this year, but only a bit.
While dubious items like momentum and look will still play a role in where the MLS sides arrive in our rankings, we're going to consider some items rather unique to the league:
Away record – The league is infamous for difficulty to win across the country
Defense – MLS' goals-per-game rate of 3+ makes it one of the most offense-forward leagues in the world.
Schedule congestion – Are you playing twice when others around you are barely breaking a sweat?
So with all teams providing us six-matches or more for sample size, it's time we mix it up with our first MLSPRs of 2019.
24. Colorado Rapids — Twenty-three goals allowed in eight matches. 0-2-2 at home, 0-4 away. The clear No. 24.
23. New York Red Bulls — Big changes coming to Red Bull Arena?
22. New England Revolution — There isn't an impressive enough win to overshadow losses to Cincinnati and Atlanta.
21. Atlanta United — It's messy, real messy, in the post-Almiron and Tata era.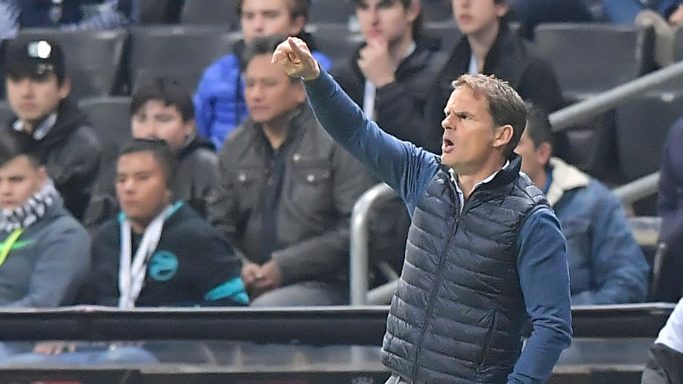 20. Vancouver Whitecaps — Struggles were expected under a new coach with a big roster flip, so patience should be in long supply especially considering the recent defeat of LAFC (which included a blanking of Carlos Vela). Also worth noting the 'Caps drew Seattle.
19. Portland Timbers — Still yet to play at home, so getting the benefit of the doubt from us despite a 1-5-1 start.
18. San Jose Earthquakes — Two wins in three could signify an early turned corner.
17. NYCFC — With five draws, are you the pessimist who says, "Only one win," or the optimist who counters, "Only one loss?"
16. FC Cincinnati — Not quite the tire fire expected by those doubting the acumen of FCC's lineup. The hope has to be that consistency will come with familiarity.
15. Chicago Fire — Unbeaten in four with NYCFC/Montreal litmus tests next.
14. Minnesota United — Three away wins already and have played just once at home.
13. Orlando City SC — Nani putting together some big performances, but no signature win yet.
12. Real Salt Lake — Streaky side ends four-match losing run by beating Orlando and Cincinnati.
11. Columbus Crew — The defensive record is very impressive under new coach Caleb Porter with just eight goals conceded in eight games. They've also only scored eight in a firepower-driven league.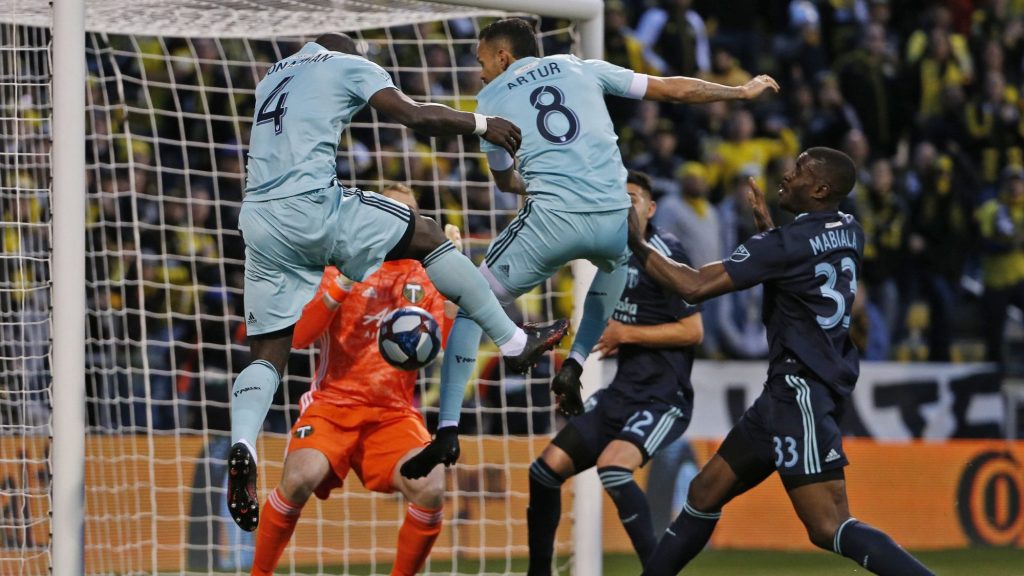 10. Montreal Impact — The 3-0 loss to Philly stings.
9. Philadelphia Union — The only loss in six is courtesy a cross-country trip to face Zlatan and The Galaxy, which is also a good name for a new band. They could tour with Jem.
8. Sporting KC — We're here to proffer this long, CONCACAF Champions League-congestion considered leash to Peter Vermes. He's earned it.
7. DC United — Even in MLS, we didn't think we'd see an early 1W-2L-1T stretch, albeit with Rooney taking a red and sitting one out.
6. FC Dallas — Excited for the first Texas Derby in two weeks time.
5. Houston Dynamo — First loss of the season comes courtesy a trip to the Galaxy. Forgivable.
4. Toronto FC — Pozuelo is the truth.
3. Seattle Sounders — Carlos Vela at home is understandably where their undefeated season went for death.
2. LA Galaxy — Have allowed two goals in their last four matches, and that's with new signing Giancarlo Gonzalez only making a token appearance.
1. LAFC — Bob Bradley doesn't relent, having ridden Carlos Vela to wins of 4-1, 5-0, 4-0, and 4-1 (again) already this season.