This one could seriously backfire.
West Ham United has come in guns blazing to promote Saturday's match against Tottenham Hotspur, which will be Jose Mourinho's first game in charge after being hired this morning to replace Mauricio Pochettino at Spurs (Watch live, 7:30 a.m. ET, on NBCSN and NBCSports.com).
The Hammers posted a video on their official Twitter account – which has since been deleted – trolling the new Spurs boss, featuring clips and audio from various West Ham wins over Mourinho with Chelsea and Manchester United. Most recently, Mourinho's Red Devils lost 3-1 at Upton Park to Manuel Pellegrini's West Ham in September 2018, three months before he was sacked.
The tweet featuring the video, which read "See you Saturday, Jose," was taken down in less than two hours.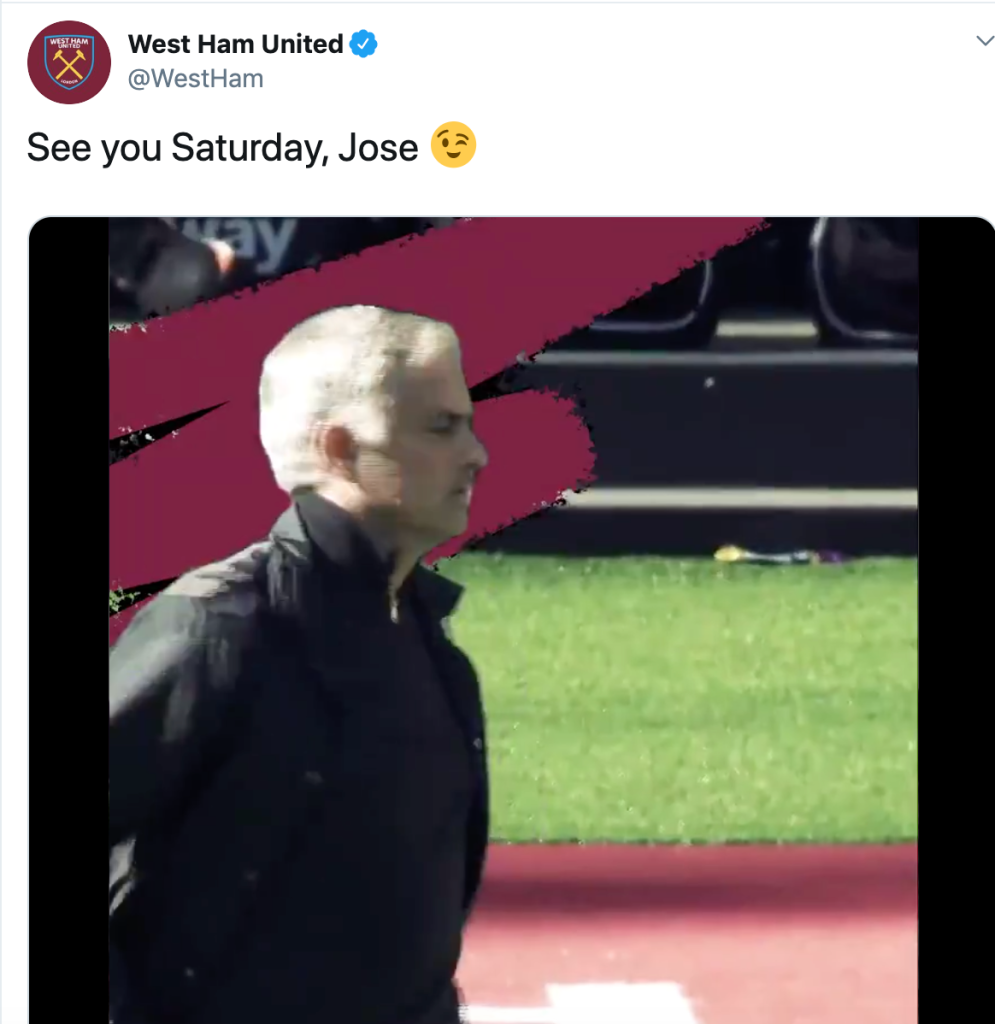 The Andy Carroll goal featured in the clip was a header against Mourinho's Chelsea in 2015, a 79th minute strike that secured a 2-1 Blues loss that began a three-match losing streak through late October and early November which prefaced Mourinho's firing in mid-December.
It also included Mourinho comments about Sam Allardyce's "19th century football" following a 0-0 draw against Chelsea in 2014.