Major League Soccer begins its league season Saturday, though we've spent some time watching its CONCACAF Champions League contenders continue their chases for a spot in the Club World Cup.
[ MORE: MLS Roundtable | Predictions ]
In honor of that, here's one observation, thought, or quip for each of the 23 teams in the top flight for Canada and these United States.
Atlanta United — In some sort of Malkovich way, there's only one way to talk about the Five Stripes season and it's only use the surname of hyped acquisition Ezequiel Barco.
Barco? Barco Barco. Barco!
Chicago Fire — All eyes on goalkeeper Richard Sanchez, the Mexican youth national teamer who came up through the academies of Atletico Madrid and FC Dallas. The well-traveled 23-year-old is going to be asked to do a lot at a young age.
Colorado Rapids — Head coach Anthony Hudson is a top prospect when it comes to coaching, and how he sorts the Rapids will tell us a lot about his intention. A 3-5-2 with Marlon Hairston as a wing back, though, could very well have American national team implications. We're watching with wide eyes.
Bonus: If Senegal isn't going to use Dominique Badji, at some point can the U.S. get a look at the Boston University product. He arrived here two years before debuting at BU in 2011, and is the type of exciting player we wouldn't mind seeing in a January or Gold Cup camp.
Columbus Crew — I promise to use more than three words in future "Twenty Three" posts, but I only need a trio for this debut post: Save the Crew.
FC Dallas — Is this a mess? I mean, this really could be a mess. FCD somehow imploded last season despite dreams of a treble, and center back Walker Zimmerman was sent packing this offseason. Given their talent and acumen, part of me wants to predict a run at the Supporters' Shield. A bigger part thinks FCD is going to miss the playoffs and possibly cost Oscar Pareja his job.
DC United — Ben Olsen feels untouchable, and he's getting a new stadium bump this season in addition to a full season of USMNT sparkplug Paul Arriola. Yamil Asad and Frederic Brillant are inspired intraleague acquisitions, and the Black-and-Red are a prime candidate to surprise a la the 2017 Chicago Fire.
Houston Dynamo — Alberth Elis and Romell Quioto are pound-for-pound as powerful and entertaining as any other international duo on the same club in Major League Soccer, and "Random Dynamo Game" remains the hidden gem of any viewing weekend. Welcome back, gens.
LA Galaxy — The worst year in club history featured a lot of bad luck, so at the minimum it's fair to expect a bounce back in terms of bounces. Beyond that, this team is very deep in attack and replaced mixed-up striker Gyasi Zardes with in-form Norwegian attacker Ola Kamara. He just may lead the league in chances, if not goals altogether.
Los Angeles Football Club — Bob Bradley knows the league and the first XI looks very decent, but LAFC looks like they'll need an incredible run of health to contend as a first year club. Beyond that, it's betting that Benny Feilhaber's decline was greatly exaggerated and we're not sure if he'll reclaim prime SKC form.
Minnesota United — Loons goalkeeper Bobby Shuttleworth likely left last season with confidence Minnesota would address the sad defending in front of him. Heck, we all did. But Minnesota still has more questions than answers when it comes to keeping balls out of their goal. The good news? The names are there to score plenty of goals.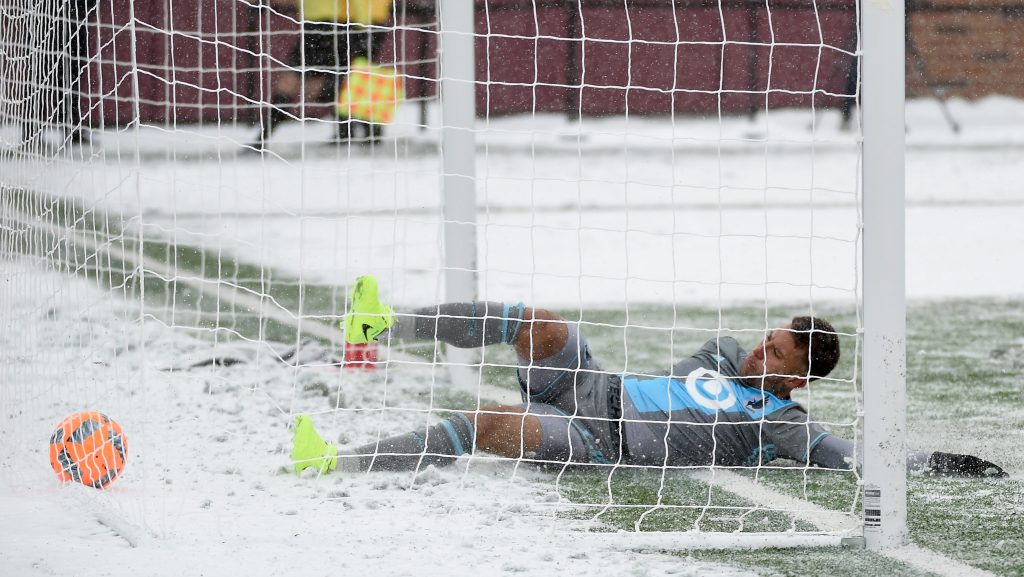 Montreal Impact — Last season was a major letdown considering the potent combination of Blerim Dzemaili and Ignacio Piatti, and that cost a man his job. Enter Remi Garde, who will attempt to find similar magic between Piatti and new DP wizard Saphir Taider. For all of that, it's going to be the defense which needs to solidify Montreal's postseason hopes. Looking at the roster, it's going to take a workmanlike performance from a star-free bunch.
New England Revolution — Brad Friedel has his hands full. Already saddled with the Lee Nguyen saga, the Revs roster is steady but not spectacular. Maybe Diego Fagundez can find another gear and Friedel can organize the unit through Kelyn Rowe and captain Chris Tierney, but it feels like 2018 could feel like a long one.
New York City FC — How long is Patrick Vieira going to stick around Stateside? One of the biggest names in football, his having found his footing in MLS is a great thing for the league. Is he holding out for Cup glory? The Arsenal job? Either way, while I was confident he'd succeed in the gig, I'm surprise he's still around for Year Three. How special can NYCFC make this third voyage?
New York Red Bulls — The Red Bulls Academy is a monster, and has produced a verifiably threatening batch of players. While the city is big enough for two MLS clubs to develop youth, let's take a minute to honor RBNY for remarkable production at a tricky and growing time for U.S. Soccer: Tyler Adams, Sean Davis, Matt Miazga, Juan Agudelo, Amando Moreno, Timothy Weah, and on and on. Cheers to one of the best.
Orlando City SC — Jason Kreis thinks he has a contender in Central Florida, but putting a bunch of new and wonderful pieces together quickly is a challenge for a club in any league. Kaka is gone, and was better than many expected. Sacha Kljestan has been dynamite in New York, but has to take up the boots of a legend (albeit at a nascent club). How fast will the Lions find their collective roar? Better put: Can they fake it long enough to find it?
Philadelphia Union — There are a lot of pieces in Philadelphia, but so much of this season hinges on the interplay between CJ Sapong and David Accam. Looking at the roster, the Union have what it takes to become a playoff team under the direction of Jim Curtin but could be a legit contender if the attack is firing on all cylinders. Is the chemistry there for these two?
Portland Timbers — Look: I recognize that to fly in the face of seemingly everyone's conceptions of a coach reeks of a contrarian nature, something I don't deny. But Portland's inconsistency during Caleb Porter's time in charge — some of it injury-driven, some not — feels like it had a lot to do with the nature of the coach. Giovani Savarese will have no problem at the helm of a favorite, and the departure of Darlington Nagbe opens the door to a number of tactical worlds for the new boss. The Timbers Army has every reason to be excited for a new campaign.
Real Salt Lake — I'm unsure whether Real Salt Lake has what it takes to make a charge to the top of the West, but I do know that the hiring of Mike Petke was an inspired move by the Utah club. More than anything, the idea of his lifting a major trophy with Kyle Beckerman and Nick Rimando would feel like a fitting moment for their careers and the league.
San Jose Earthquakes — Mikael Stahre is a very interesting hire, one of those names who feels feast or famine enough to lay claim to the Coach of the Year crown or wash out by the Fourth of July. How his new DP and countryman Magnus Eriksson mingles with Chris Wondolowski matters, as does his skill in deploying Tommy Thompson, Nick Lima, and Vako Qazaishvili others.
Seattle Sounders — The Jordan Morris injury stinks because he's a fine U.S. prospect, a relentless worker, and gives Seattle a different dynamic from Will Bruin and others. While I think his injury hampers Seattle's chances of being a Top Two seed in the West, I don't think it's as big a loss as many have said. Seattle's midfield is going to cue up any number of players for goals, and Morris is a couple of years removed from inevitable superstar status (which tells you something about the use of words like inevitable). He's good, but this is not the end of the world.
Sporting KC — In an alternate universe, Peter Vermes is handed the keys to the United States men's national team instead of Bruce Arena. He's guiding the Yanks' preparation for a Group G with Belgium, Tunisia, and England. What does this have to do with Sporting KC? The U.S. will hire a new general manager soon, and if that GM wants an MLS-experienced and USMNT-passionate boss, he could take Vermes away in the middle of a season (or at least hire him and allow double duty through October).
Toronto FC — The treble-winning Reds are going to do just fine in the Eastern Conference pending a horrific run of injuries, but I cannot help but view their entire 2018 through the lens of their status as MLS' best possibility to win the CONCACAF Champions League in some time. They are two-deep in nearly every spot, and general manager Tim Bezbatchenko has proven adept at scouting both big and small.
Vancouver Whitecaps — There so much mystery in British Columbia this season, and a club which flirted with the Western Conference's top spot for most of the season. Perhaps no player is more enigmatic and emblematic of the 2018 'Caps fortunes than Kei Kamara. Three seasons removed from his 22-goal season, he'll have to prove he's more than an (approximately) 10-goal mainstay.