Who needs an intro, other than to say here are 18 pressing questions regarding the 2017-18 Premier League seasons, which starts Friday!!
[ LIVE: Stream Premier League live ] 

[ MORE: 2017-18 PL season preview hub ] 
---
— On a scale of 1-10 with 1 being "Leicester last season" and 10 being "Juve, usually", what chance do you give Chelsea to repeat as league champions?
Joe Prince-Wright: I'd say about a 5. We haven't had a team defend its title since Manchester United in 2009 and everyone knows about the 3-4-3 system now. So many issues at Chelsea right now which are slightly concerning. Can they cope without Diego Costa? Will Eden Hazard return the same player after ankle surgery? Why was Nemanja Matic sold to a direct rival? Can the new signings settle in? Shaky defensive displays in preseason have shown where the main issue is and Antonio Conte has looked far from happy in recent press conferences. The fact he only agreed to an improved deal this summer but didn't extend it beyond another two years is telling. Conte wants to see how things pan out and keeps demanding more additions. Not an ideal preseason but on their day Chelsea still has a chance to challenge for the title. 
Nicholas Mendola: A notch above 50/50. Their depth in the back, which could grow, plus a midfield with N'Golo Kante and Tiemoue Bakayoko will give Alvaro Morata time to build his chemistry with the rest of the attackers. In any other offseason, Chelsea did not enough to fend off pursuers. This year's summer buys for the other big boys, though…
Matt Reed: I'd give the Blues a solid 8. Pundits have been a bit critical of the club's offseason, but bringing in players like Alvaro Morata and Tiemoue Bakayoko have given Chelsea another dimension in the attack and midfield, respectively. Antonio Rudiger is also another piece that gives Conte defensive options and the ability to rotate players during a busy schedule that features PL, UCL and then domestic cup competitions.
Daniel Karell: I give Chelsea a 5. It's always tougher the second year after other teams have figured you out, and it's tougher always in the second season under Antonio Conte, as players get tired of his intense training methods. 
Kyle Bonn: I would say a solid 7. Their depth is a bit questionable in midfield with the Matic sale (which I still think was the right move for the money they made for a player of his age) and repeating is always difficult with the added fixture congestion, but they are a strong side with a very good manager, so this team will be very capable of winning it all again.
— Who finishes higher on the table: Manchester United or Man City, and why?
NM: Lukaku is a beast and looks fitter than ever, but is a shade off the automatic status of Zlatan Ibrahimovic or other elite finishers. United also has far more questions at the back than City, but you never quite know with Mourinho the mastermind. I'll say City in a close race.
JPW: It will be close but I'll say Manchester City. Pep Guardiola now has the balance right in his team with Mendy and Walker powerful athletes who can join in with the attack but are able to defend. Question marks remain about Ederson, but City have so many wonderful attacking talents and they can simply blow teams away. Manchester United have a new powerful spike with Lindelof, Matic and Lukaku but there's still something missing in attack. I still don't know what United's best attacking lineup is. Rashford and Lukaku up top together? Lingard, Mata, Martial or Mkhitaryan out wide? Both clubs will focus heavily on the Champions League, but PL glory would be sweet for either. 
MR: Man City really went out and was smart with its spending this summer. Did they overpay? Perhaps, but the biggest key to their success in the transfer market was strengthening the back line with Kyle Walker, Benjamin Mendy and Danilo. It's not to say Mourinho and United didn't add solid players too, but it's still difficult seeing Lukaku make a significantly greater impact than what Zlatan Ibrahimovic did last season.
KB: In my opinion, these are the two best teams in the Premier League on paper, so this is a very difficult question. I think Manchester United finishes higher (and ultimately wins the title) because they have the deepest squad in the Premier League, which makes a huge difference. Plus, Manchester City still doesn't seem to have a real identity under Pep Guardiola, and his direction is still unclear. Manchester is red.
DK: I believe Manchester City will win the league. They've done a good job so far at strengthening their squad, especially defensively, and Manchester United meanwhile strengthened up top but they still have major liabilities at the back. 
— Mauricio Pochettino seems to be taking a big risk in not adding to his club yet. Can Spurs contend in Europe and England as is?
JPW: I think they'll be just fine with a talented, young squad which continues to grow together. Of course the Wembley factor will be an issue, and more of a psychological one than a physical one. If Spurs finish in the top four and get to the UCL knockout rounds then they would have had a fine season. I think they'll do just that. 
DK: I think Spurs have a strong squad to head into the season but it does need a little bit fine tuning, especially adding depth in some areas across the back line and up top. I anticipate he'll make a signing or two before the window shuts. 
NM: No. As their roster stands, this is a Top Four in PL and knockout round UCL team. If Spurs finish any higher in the PL or deeper in the UCL, it will be at the expense of the other.
MR: I'm certainly surprised that Spurs were so quiet this summer, but given the squad's youth it's very clear what direction Pochettino is taking this club. I still feel that at worst, this is a club that will finish top four in England, but after last season's efforts in the UCL I'm struggling to have a ton of confidence in them. 
KB: Tottenham is taking risks, but they have a very young squad and new investment isn't really needed. The biggest risk Spurs are taking is not replacing Kyle Walker, and we're already seeing that an injury to Trippier can cause some chaos, but otherwise the squad has enough depth that any improvement would come at a high cost. I think Daniel Levy plays the market well and he's not ruining their chances by deciding against spending.
— Arsenal has added forces at both ends of the pitch in Lacazette and Kolasinac. Would you bet on them to dance back into the Top Four?
DK:  No chance. Arsenal didn't improve enough and with Alexis Sanchez and Mesut Ozil heading into the final year of their contracts, they'll again be more distracted at what's going on off the field than focusing all their efforts on guiding Arsenal back into the Champions League. 
NM: They'll be improved, as I love both of those signings, but will need a drop-off from North London rivals Spurs to edge into the Top Four. Unsure if I see that happening, so I'll say no.
JPW: I like Arsenal's chances this season. Their squad is big enough to play two different squads in the PL and Europa League and I think Lacazette is the poacher they've been missing. Regardless of Sanchez and Ozil staying or going, they'll be right up there. I still think they'll finish just outside the top four though. 
MR: I think much of the team's success hinges on how Lacazette adjusts to life in the Premier League and additionally the status of Alexis Sanchez throughout the season. I ultimately don't see him walking until next summer, but if by some chance the Gunners do lose the Chilean at some point in 2017/18 it would be a catastrophic blow for their attempt at finishing top-four.
KB: After last season, I would not bet on Arsenal. It still blows me away that Wenger did not spend on a true central defender despite all the injury chaos they faced at that position. Granit Xhaka is not a Champions League caliber midfielder, and their depth at that position remains feeble as well. I'm not buying Gunners stock at the moment.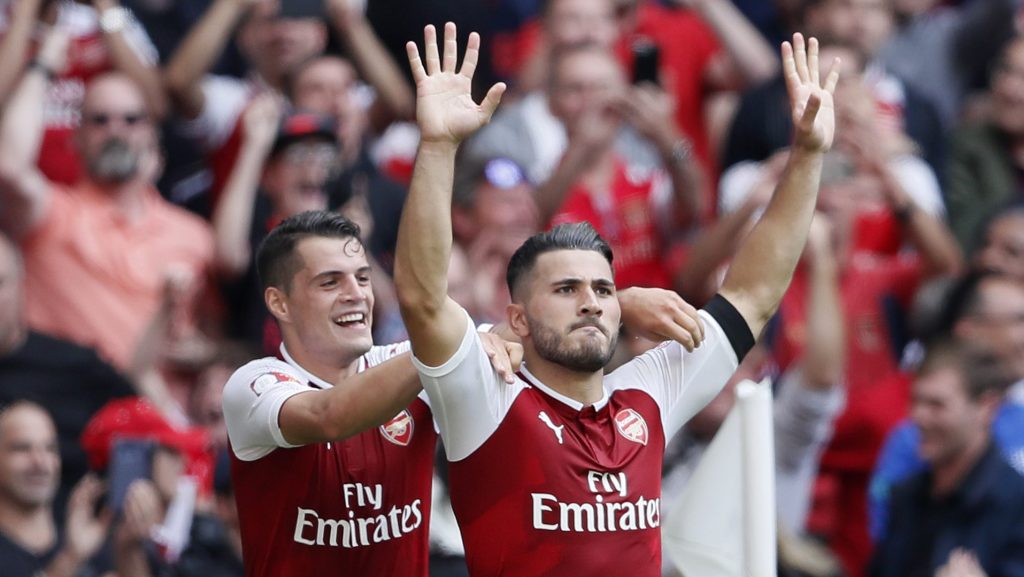 — In perhaps the most dramatic fashion, Everton is the latest club to attempt to spend their way into the Top Four. Can they do it?
JPW: Nope. I just don't see how they can replace Lukaku's goals by adding 2/3 talented playmakers in Rooney, Klaassen and maybe Sigurdsson. Koeman has a plan and it's admirable but replacing a 25-goal man is really, really hard. Defensively they're much better but the Europa League will take an inevitable toll if they reach the group stage, as expected. 
KB: No, because they didn't replace their anchor. Romelu Lukaku brought Everton a small fortune, and they've spent well, but they never truly replaced the big Belgian up front. Their arsenal of attackers is terribly light, and unless someone comes from relative obscurity to shock the Premier League early on, this team will struggle to finish chances. Pickford and Klaassen are good signings, but with nobody brought in to take Lukaku's place, I don't see Everton realizing the dream.
DK: I don't think Everton will do it this year, mainly because they lost their star forward, and I don't think Wayne Rooney will exactly light it up as Romelu Lukaku's replacement. 
NM: Yes, but only if Ronald Koeman manages the room extremely well. Mark my words given their horrid first month-and-a-half of fixtures: Everton will get far too much heat for a relatively slow start. How they rebound will be key. I also think Wayne Rooney will do just fine, and that Koeman will have far less reliance on a single striker. Plus, as the days wear on we could see Ross Barkley stay at Goodison Park.
MR: The Toffees made a lot of good moves over the summer, but the biggest question looming around the club is: can Wayne Rooney fill the shoes of Romelu Lukaku? Everton lost a striker that has scored at least 20 goals in all competitions over the last three seasons, and it's quite clear that Rooney's production has fallen recently. I believe Everton can make a strong push for top six once again, but top four is a bit of a reach for me.
— Jurgen Klopp is talking titles. Does he have a team that can handle UCL and PL?
MR: Liverpool is another club that is sitting in a very precarious position right now. With Philippe Coutinho the center of rumors that he'll be moving to Barcelona, the Reds could be losing one of the top attackers in the Premier League on the stroke of the new campaign beginning. On top of that, the club has to cope with the loss of Adam Lallana for at least the first two months of the season and I still believe that there are some defensive concerns for Klopp.
KB: I think Liverpool is a very deep squad, but I don't think they're a terribly talented one. Obviously selling Coutinho would be akin to mortgaging the season, but even with the Brazilian, there's not much around him that screams title challenge. Firmino is good but flawed. Can is as solid as they come but not a superstar. Mane is electric but somewhat inconsistent. This is a very, very good team. They're not a great team. I don't think they challenge for the title.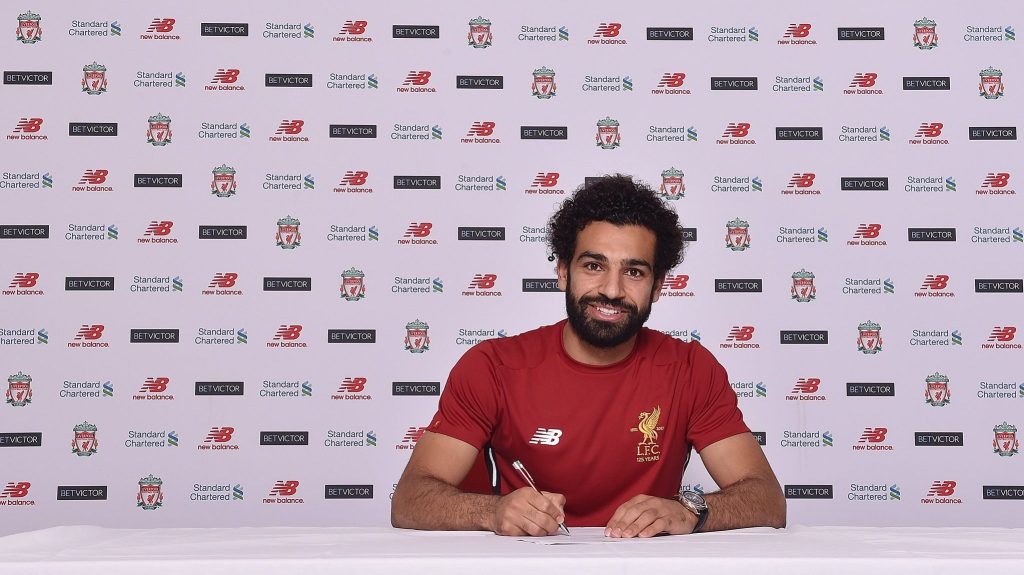 DK: He definitely has an exciting bunch, and it will be interesting to see how they handle being back in the Champions League and playing that busy fall schedule. Mo Salah adds a ton of speed and it will be crazy to watch him and Mane slalom through opposing defenses, or at least stretch the back line, giving Philippe Coutinho more space to operate in the gaps. 
NM: Nope. The Reds are in a similar situation as Spurs in terms of depth. Success in one competition could be a big obstacle for the other one (I know that's a fairly obvious statement, Reds fans). I'm not entirely sold on Mohamed Salah, but Sadio Mane is a freak. Especially if Philippe Coutinho goes and Virgil Van Dijk does not arrive, the Reds will battle. Perhaps the best thing for their PL hopes would be a loss to Hoffenheim which — @ me all you want — is kinda creeping into my mind. Kramaric and Demirbay will become "transfer targets" for the Anfield faithful by the end of the two legs.
JPW: I think Liverpool and Klopp have had a really disappointing summer in the transfer market. Mohamed Salah is a fine player but did they need another attacking midfielder? If they lose Philippe Coutinho then they'll struggle in both the PL and UCL, but I think Liverpool will do well in Europe but finish outside the top four. That back four just isn't good enough to challenge for a title but everything changes if Virgil van Dijk arrives.  
— Which team goes deepest in the Champions League: Spurs, Chelsea, Man City, Man Utd, or Liverpool?
JPW: Manchester City and Liverpool. I think their vast array of attacking players will get the better of stubborn defenses from across Europe. That extra bit of quality in the final third will go a long way and Anfield is an intimidating place on a European night, while City and Pep have an aura about them in Europe. 
MR: City came dangerously close to reaching the quarterfinals last year, and it was evident in the Monaco match that they needed defensive upgrades. Guardiola brought in his reinforcements at the back and I think this team is set up to make a run in the competition this year. 
NM: Chelsea, by a nose over Man City. Some of this has to do with the solid odds that those two clubs will prioritize the tournament a bit more than the rest of the pack. Bakayoko and Kante, once gelled, can handle any attack in the world as well as any other midfield pair.
KB: When talking about the Champions League and making predictions, I believe the best strategy is to find the most upset-averse team. Right now, to me, that is Manchester United. Will they win it? I don't believe a Premier League club is strong enough to even make the semifinals. However, as we saw in the Europa League last season, Manchester United is built for this kind of competition, even more so than the league. While I picked them to win the Premier League, I'm far less confident in that selection than I am in this one. They are deep, they defend very well, and they are organized. That, to me, is built for a knockout tournament, and is why I think the Red Devils will be the last English team eliminated from the competition, beaten by someone truly better than them rather than upset earlier in the tournament. Chelsea will also have a shot at this achievement as they are built quite well for a solid run as well.
DK:  For me it's Man City. Their coach has won multiple Champions League titles and while he struggled last season adjusting to the PL, I think he's going to show that Man City is an even better team both at home and abroad this season. 
— Who scores more league goals: Romelu Lukaku, Harry Kane, Alvaro Morata, Alexandre Lacazette, or Sergio Aguero?
MR: Assuming Kane stays on the field the majority of the season, I still believe he's the best striker in the Premier League. He appeared in 30 matches in 2016/17, scoring 29 goals in the process. I think he'll crack the 30-goal mark if he plays closer to 38 games this season.
NM: Lacazette, though part of me is only writing this because Kane feels so easy and simple (and correct). I believe the Frenchman plays in a way which will instantly meet the Premier League in stride, and will combine with teammates Alexis Sanchez (should he stay, and stay healthy) for 50-plus goals.
JPW: Harry Kane, again. He's a machine and his partnership with Alli and Eriksen means he can hit the ground running. Maybe he'll actually score a goal in August for the first time in his career. 
DK: This is a really tough question. It's hard to go against Harry Kane again. The man is a machine and when healthy, he can't stop scoring. 
KB: I went with Zlatan for this reason last year and I go with Lukaku again for the same logic: Manchester United's style molds itself around one lone striker tasked with scoring the bulk of the goals. It's why he scored so much at Everton, because they played similar soccer, and why he will continue to score so many at Old Trafford. Lukaku wouldn't have the same goal tally at an Arsenal or a Manchester City as he would where he is now. Harry Kane is in a similar position, although he has good goal hawks behind him in Eriksen and Alli. Morata is likewise in an advantageous system for his abilities, but Hazard's injury will give him a slow start. The lack of a truly central striker after Zlatan's injury was one reason Manchester United failed to challenge for a Champions League place down the stretch last season, and why they will improve drastically this year with Lukaku in tow.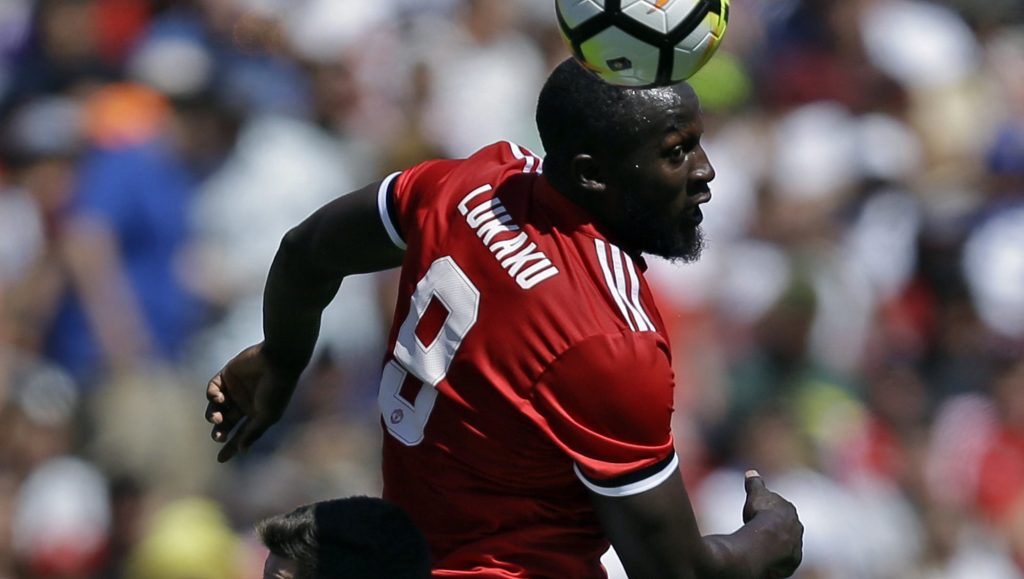 — Who is the best goalkeeper in the PL?
JPW: David De Gea but Hugo Lloris is a very close second. I'll give De Gea the nod due to some of the spectacular saves he makes thanks to his incredible size. The talented group of young English goalkeepers is also very promising with Jack Butland and Jordan Pickford battling Joe Hart for the England jersey.  
NM: De Gea, with Lloris a close second. That said, I wonder how we'd view Ben Foster of West Brom or Fraser Forster of Southampton if either was in the spotlight more often. Tom Heaton, Petr Cech and Thibaut Courtois close out my Top Eight, and I'll be keeping my eye on Ederson at Man City.
KB: I always feel like Hugo Lloris is never given the credit he's due as a world class goalkeeper, so he's easily the most underrated in the Premier League, but the best pure shot stopper is David de Gea. Manchester United have done quite well to ward off significant interest in the Spaniard from top teams multiple summers in a row. For me, he's top 3 in the world, and potentially even the best there is right now.
DK: (I vote for any American GK in England)…Oh, none are left? Shoot. Well in that case, I pick David De Gea. 
MR: David De Gea. Whether it was during his time at Atletico or since moving to United, he's proven time and time again that he's among the world's most consistent keepers. 
— Which player to leave his last Premier League club will most regret his decision?
DK: We don't know where Virgil Van Dijk is heading (probably Everton) but he's joining a crowded team and while he should immediately start, he may miss being the leading figure along the backline at Southampton. 
KB: This is a really difficult question. To be honest, there weren't many (if any at all) transfers where I thought to myself "why the heck did he leave?" The one that comes to mind is Gerard Deulofeu leaving Everton and the Premier League altogether to rejoin Barcelona, which is risky given he could lose significant playing time. Otherwise, I'm not sure there really was a glaringly bad transfer from a player's perspective.
JPW: Great question. I think it might be Wayne Rooney. Of course he had to leave United in the end, but he could have easily played 25-30 games for United this season in all completions and picked up some more silverware. If he has a slow start at Everton then there are plenty of attackers to replace him. 
MR: Nemanja Matic. Man United doesn't have the luxury that Chelsea does of boasting a world-class defensive midfielder like N'Golo Kante. Jose Mourinho is going to have to ask a lot more of Matic being the main stopper in front of the United back line, and it's been more evident over the last few seasons that the Serbian has taken a step back. I think he'll struggle not being in Chelsea's system.
NM: I'll go off the board and say Kyle Walker. Granted he was already facing competition for his spot at Spurs, though who knows how much of that was because Mauricio Pochettino knew he was angling for a move, but Pep Guardiola has a lot of options at his disposal and could easily keep the wingback for second-tier match-ups.
— Which newly-hired manager will fare the best in his maiden voyage with a new club: Silva, De Boer, or Pellegrino?
NM: Frank De Boer and Palace are flying under the radar because of the mess that Sam Allardyce led everyone Palace was before he took over. The Eagles had major injury problems and no cover at fullback last season, and now get essentially everyone back. Remember: Allardyce was gifted a January window where Palace covered most of its holes, and those fixes mostly remain at Selhurst Park. If Jairo Riedewald can be their Mamadou Sakho, I think jostling with Saints for the a Top Ten spot is perfectly reasonable.
KB: All three men are in good situations. Mauricio Pellegrino has the best squad of the three new managers, but I think Frank de Boer has the highest ceiling. I don't think Crystal Palace will finish above Southampton, but if they even come close to the top half of the table, de Boer could see himself a wanted man. He has a squad with some potential, but also one that needs a lot of work, meaning he would be given plenty of praise for any success.
DK: Probably Mauricio Pellegrino. He's coming into a better setup than the other two new managers to the PL and a better squad. Once the club figures out the Van Dijk situation, they should be good to go and be in a race for the midtable. 
JPW: Marco Silva. I like the signings he has made and Watford already had talent but you could tell Mazzarri lost the squad towards the end of last season. Silva'a direct style of play matches Watford's squad of players, plus Pellegrino and De Boer have a lot expected of them (to push for Europe and finish in the top 10) which will be very tough. Watford's fans would be delighted with a top 10 finish. 
MR: I think Southampton is just a more ready-made situation than the other two clubs, so Pellegrino will have the best opportunity to succeed right away. The Saints are expected to finish in the top half of the table again this year.
— Which manager will get fired/resign first?
JPW: Craig Shakespeare. It's a tough one but a slow start for the Foxes given the money they've spent this summer would be hugely detrimental to Shakespeare's future. Leicester's owners took long enough to give him the job permanently and they've been ruthless with sacking managers in the past. Rafael Benitez is an outside shout if he doesn't get the financial backing needed in the next few weeks. 
NM: There are men who could be pushed by an exceptionally slow start, like Slaven Bilic and maybe even Sean Dyche, but keep an eye on Paul Clement. Of all the hirings in the PL, he seems the easiest to let go. It wouldn't be right, but Swans haven't exactly followed that reasoning in the past.
MR: Marco Silva doesn't have a ton to work with in his Watford attack, who scored just 40 goals last season, and if the club struggles on that front again in 17/18 it's going to be difficult to get results.
KB: I think Marco Silva could be in serious trouble if Watford struggles, but I think ultimately he'll do well enough to keep his job. Mark Hughes could be unfairly sacrificed at Stoke City, especially if he becomes as enraged with the failure to spend as he was at Fulham, where he resigned due to a lack of "ambition." There's also a significant amount of pressure on Paul Clement after the success he had turning Swansea City around last year, and if they start slowly, he could be on the hot seat quickly.
DK: Mark Hughes, Stoke City. 
— Which newly-promoted club finishes higher: Newcastle, Huddersfield Town, or Brighton and Hove Albion and why?
KB: I have both Newcastle and Brighton finishing higher than most newly-promoted sides would be expected to, and it's because they are both well-equipped for the move up. Newcastle especially is in good shape with a quality manager, but they are a risky buy as they retained a number of holdovers from their relegation campaign two seasons ago. I think the Magpies ultimately finish the highest, but Brighton will be right on their heels. Huddersfield are in big trouble.
NM: Brighton (and I'm quite partial to Newcastle). The signings of Davy Propper and Pascal Gross give cover to Lewis Dunk and the backs while promising to provide chances for Anthony Knockaert and Tomer Hemed. The transfer window's fees caught NUFC off-guard, and Huddersfield Town is in the toughest spot of the trio.
MR: Newcastle. There's a good mix of players that have previously played in the PL and some exciting youth talents that could keep the Magpies above the other two newly promoted sides.
JPW: Newcastle, but not by much. I think they have much more PL experience in their squad and the added bonus of the St James' Park atmosphere is worth 6-8 points a season. All three will be in the bottom half of the table though. 
DK: I believe Newcastle will finish higher. It's a bigger club with more Premier League experience in the side. 
— Which of the following clubs finishes highest, and which finishes lowest: Southampton, Stoke City, West Bromwich Albion, West Ham United, Leicester City.
JPW: Southampton highest, just ahead of West Ham. West Brom lowest. Javier Hernandez will score the goals the Hammers needed and they'll finish top 10 but Saints have a little more in the tank. Although Leicester concern me as they never seem to have recovered from achieving the impossible and winning the title, West Brom have only added Jay Rodriguez. That's not enough for the Baggies to push on.
NM:  Leicester City's full season with Wilfried Ndidi and the twin talents of Jamie Vardy and Kelechi Iheanacho make this team potentially electric. If Riyad Mahrez stays, this could be a Top Eight team. West Brom is the lowest of the bunch for me, easy. Who wrote these questions? Oh yeah, it was me.
DK: I believe Leicester City will rebound this season and finish back in the top half of the table. They've been smart in the market and even without Mahrez, I believe they can improve. I believe though that Stoke and West Brom will barely survive relegation. 
KB: West Ham finishes the highest, with some high-quality transfer moves and also a regression to the mean after a season filled with horrible luck. West Brom finishes the lowest, as even the Pulis effect can't make up for the incredibly thin roster he has to work with.
— Are these transfer fees the new norm, or will enough clubs find trouble to roll the market back a bit?
NM: Mostly the new norm, but I also think FIFA/UEFA/FFP has a chance to squash these massive buyout clauses, etc. This "Philippe Coutinho worth $120 million-plus" drama doesn't happen without Neymar's unbelievable fee. As for defenders costing as much as they do, I think that will be the new norm, at least until some new formation takes over that makes some weird priority like goalkeepers who go box-to-box.
KB: Sadly, I think the ripple effect means this is the new norm. The Neymar transfer has blasted the transfer market as we know it to smithereens, and as Barcelona goes to replace him with a massive wad of cash in the pocket, it pushes everything below further up the charts. This is a trend that won't see an end anytime soon.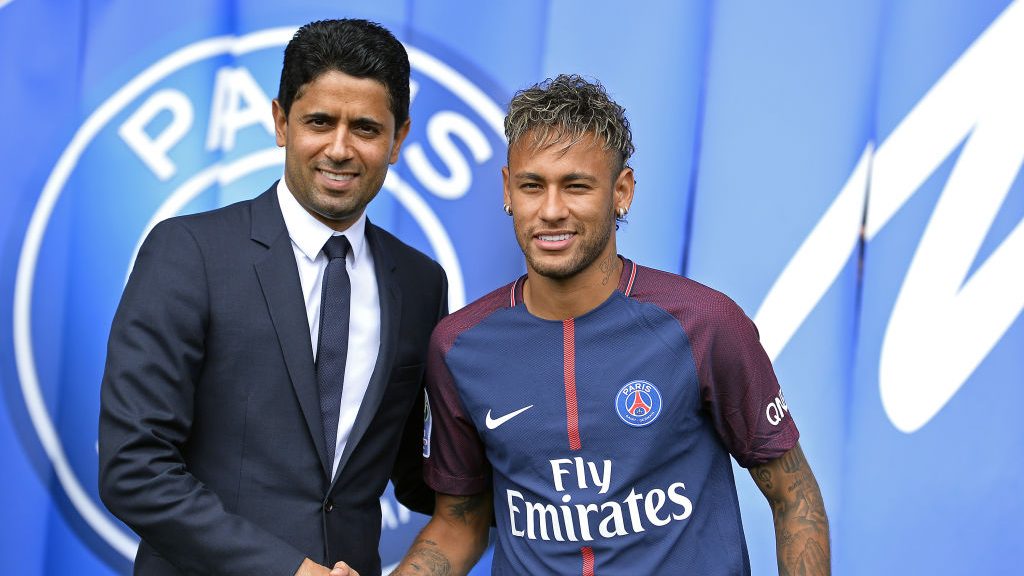 JPW: It won't be the norm. It can't be. I think we will see more players encouraged to see out their contracts and then move for far less sizeable sums a year from the end of their deals. Michael Keane and Andre Gray are good examples of that.    
DK: I believe these wild transfer fees are the new norm, and they'll force other clubs to pay up more. At some point we may see a cap instituted. 
MR: I think we've seen these growing transfer fees rising year to year for the last several offseasons, so it'll likely continue to rise as clubs become more and more focused on winning. The top sides, more now than ever before, realize the importance of remaining in the title chase and staying in the spotlight so that's why they go out and spend over $200 million in a single transfer window. Eventually, it'll hit a point where clubs cannot go further with this sort of spending, but with the amount of money flowing through the PL right now it's hard to imagine these transfer fees slowing down.
— Who gets relegated and why
JPW: Huddersfield, Brighton and Palace. The two newly promoted teams just seem a little out of their depth. Frank de Boer has barely brought in any new players at Palace and I just don't think the gamble to try to play a new style of play will work. 
MR: Swansea, Burnley and Brighton. Of the three newcomers, I don't see enough firepower up front from Brighton, which worries me. We saw Swansea finish strong last season after some serious struggles throughout the campaign, but I'm not so certainly that they've done enough on either end to survive. Burnley is in a similar boat after scoring just 39 goals in 16/17.
DK: My three for relegation are Swansea, Huddersfield, and Burnley. I just believe these three didn't do enough in the offseason to keep themselves up. 
KB: Huddersfield is just not a Premier League quality club, unfortunately. They sported a negative goal-differential last season in the Championship, and their tendency to capitulate quickly is one that will see them on the end of some crushing defeats. I also think Watford and Swansea City have the weakest squads relative to the rest of the league, and I don't think their managerial situations are strong enough to make up for it.
NM: Huddersfield Town, West Bromwich Albion, and Burnley. For Town, it's a numbers game and I believe they'll just be the last of a cluttered bunch of battlers which includes Watford, Brighton, Swansea, and possibly both Newcastle and Bournemouth. The Baggies and Burnley were the teams least likely to deal well with the rising transfer fees, West Brom on reputation and Burnley on budget. The Clarets sales of Michael Keane and Andre Gray puts loads of pressure on both ends of the pitch. Here's hoping Sam Vokes continues his growth, but I'm worried it could be a historically rough year for the Clarets (like much bigger Aston Villa two seasons ago).
— Who wins the league and why
MR: In addition to their defensive reinforcements, I really like Man City's signing of Bernardo Silva to be thrown into the mix up front with the likes of Sergio Aguero, Kevin De Bruyne and David Silva. On paper, this squad looks like a side that can compete the best with Chelsea and Tottenham for the title, so I'll give the Citizens the edge.
NM: Man City. How many times have you seen (with the exception of Matt's answer above) a description of why they'll be good that doesn't even have to mention Kevin De Bruyne, David Silva, or Ilkay Gundogan? If Vincent Kompany stays healthy, City has a shot a double and beyond.
JPW: Manchester City. I think they have the correct balance now and their offense will destroy teams most weeks. Simple, really. 
DK: I believe Manchester City will win the league and validate all that the club went through to bring Pep Guardiola to England. They have a strong team through the spine and out along the wings, and they've only improved this offseason early on, giving those players time to settle in. 
KB: I could absolutely see Chelsea repeating, but I think Manchester United wins the league this season. The squad, through only a few targeted purchases, has improved drastically this offseason. Jose Mourinho is known for his second-season magic, and he has a squad that is equipped to navigate the fixture congestion they face. If he fails to win the title this season, it would be a major disappointment for both the players and manager.
— Who comes up from the Championship for the 2018-19 season?
KB: Norwich City, Leeds United, and Fulham are promoted
NM: Middlesbrough, Reading, and Nottingham Forest.
DK: I believe Leeds, Reading and Fulham will all make their triumphant returns next season. A man can dream. 
MR: Leeds, Cardiff City and Nottingham Forest